Full Time
TBA / Month
Applications have closed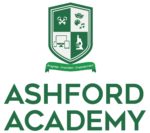 Website Ashford Academy
Progress. Innovation. Empowerment
COMPANY BRIEF
Ashford Academy is a member of the Rhodes Park Schools Group, the leading private education provider in Zambia. Ashford Academy is a co-educational boarding and day school that commenced operations in January 2022, starting with Grades Eight, Ten, and Eleven classes.
Founded on solid values, Ashford Academy is focused on empowering learners with a desire for lifelong learning that thoroughly develops them into skilled problem solvers, confident collaborators, responsible citizens, and critical thinkers motivated to excel in a changing and uncertain global economy.
Setup on a 30-hectare estate, ideal for an engaging extra-curricular offering, Ashford Academy offers learners a flexible and balanced curriculum that provides them with options in the National pathway (Zambia Basic Education Course) and the International pathway through Cambridge IGCSE.
We aim to empower all learners with a world-class academic foundation and character education, challenging them to set high expectations for themselves beyond secondary education.
Our philosophy recognises each learner's individuality in our teaching and learning as a premise for producing a holistic education that complements their talents, experiences, love for learning, and interests.
As an equal opportunity employer, Ashford Academy requires the services of a suitably qualified individual who is well-motivated and results-driven to be appointed in the position of French & English Language Teacher or French (added advantage) & any other social science Teacher – Secondary Section.
JOB LOCATION
Ngwerere Road, 6 Miles Area
KNOWLEDGE, EXPERIENCE & PERSONAL COMPETENCIES
Full Grade 12 certificate with 5 Credit or better;
A Secondary Teacher's diploma in French and English with 2 years working experience in a reputable School. A Bachelor's Degree will be an added advantage;
Qualified teacher registered and licensed with The Teaching Council of Zambia (TCZ)
Must be familiar with the school pathways of Examinations Councils of Zambia (ECZ) and Cambridge Assessment International Education (CAIE)
A creative and enthusiastic approach both in and out of the classroom
Good communication skills, both oral and written
Good administrative and interpersonal skills
Strong critical thinking, problem-solving skills
Must hold high levels of integrity and professionalism
Flexible & Transparent
Must be computer literate
APPLICATION PROCESS
If you are interested in filling any of the above vacancies and believe you meet the specified terms, forward your Cover Letter, CV, NRC), TCZ License and certified copies of professional qualifications to [email protected] and clearly state the position you are applying for in the subject of your email.
Please note that applications that will not conform to the above specifications will not be considered.