Full Time
4500 - 7500 Kwacha / Month
Applications have closed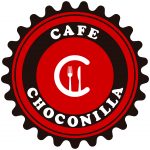 About the job:
Cafe Choconilla is an ambitious restaurant in Kabwe where we aim at engaging chefs with great culinary talent. We take pride in our food and service and we are now searching for an experienced chef and team leader for this key position.
As Head Chef you are responsible for our production of excellent meals following the company's high standards. You must be an inspired leader who is capable of getting the best out of your team and spearhead training of junior chefs. You report to the Food & Beverage Manager and work closely with him to ensure the kitchen's operations are compliant with company standards. You will enjoy working with a dedicated team of chefs, managers, waiters, waitresses and other supporting staff members.
The position as Head Chef has an anticipated start-date 10th November 2022.
Key responsibilities: 
Supervise kitchen staff in conducting their duties
Prepare meals of the highest quality according to company
Organise preventive maintenance on in-house equipment
To conduct quality control of food presentation, portioning, taste and freshness
Ensure kitchen compliance with company policies and for staff to follow checklists in daily operations.
Assist the Food & Beverage Manager and stock controller in efficient inventory management.
Monitor recipes are followed and projected consumption of ingredients matches with actual consumption
Make recommendations to menu and recipe adjustments
Conduct required training and monitor all team members to expected performance levels
Manage all day-to-day operations within budgeted guidelines and to the highest standards
Ensure smooth cooperation with the managers as well as the waitering department
Effective complaint handling and to provide solutions to the frequent operational problems
Ensure compliance with all food safety and health requirements.
Who are we looking for? 
A chef between 27 – 45 years old with a talent, passion and pride for food
A chef who has received formal training from a reputable training institution
At least 5 years of work experience from reputable restaurant(s) in cooking international cuisine with the majority of the work experience being in a supervisor role
A physically fit person who is able to stand long hours and work extra hours when there is pressure
Very organised and structured person who is able to make the whole team work in an structured manner with good team work and responsibility
A fast, focussed and self-motivated person who can work under pressure
A creative chef with attention to food presentation
Must possess excellent communication skills (verbal as well as written) and the ability to both motivate and sanction the team to enhance performance
Why work for Choconilla? 
As a young and upcoming restaurant with high ambitions you will have great influence in shaping our restaurant
Attractive working conditions and environment
Development as a chef at a progressive restaurant
Enhance your personal career development goals.
If you believe you are our new Head Chef, please send your motivated application together with your CV. Your CV must have three independent reference contact details for previous employers / training institutes. Also include relevant academic / professional certificates. You can apply through email [email protected] or in person at the Cafe (ask for the Director or Manager).
Deadline for applications: 12th September 2023. 
Shortlisted candidates will have to attend interviews in Kabwe which includes a practical component conducted in the kitchen.