Full Time
Applications have closed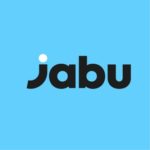 What's JABU?
JABU is a B2B e-commerce & distribution marketplace, offering tech-enabled, route-to-market development & merchandising for FMCG brands in undeveloped areas while helping unbanked businesses grow through efficient delivery, an affordable product basket, inventory management, and credit facilities.


Customer Support Specialist
Job Overview
Are you passionate about making a positive impact on customers' lives? Do you find it rewarding to help customers? Do you have a talent for understanding a customer's unique needs and finding a solution? If so, apply today!
A Customer Support Specialist is responsible for engaging with customers on behalf of Jabu. Your duties include answering phone calls or emails from customers to answer questions, address inquiries, resolve complaints, participate in meetings with the customer support team to discover new communication tactics, and maintain expert knowledge about Jabu's products and services to best help our customers. Most importantly, provide a higher level of customer support.
Responsibilities
Providing introductory information to new customers.
Ensuring that customers are satisfied with products or services.
Following up with clients or customers to check that they're still satisfied with any purchases.
Letting customers know about additional products or services.
Determining the quickest, most effective ways to answer a client's or customer's questions.
Escalating queries and concerns.
Troubleshooting common issues with a product or service.
Working with a team of Sales Representatives and other departments to find appropriate solutions.
Interact with customers via telephone, email, online chat, or in person to provide support and information.
Ensures that appropriate actions are taken to resolve customers' problems and concerns.
Maintains customer accounts and records of customer interactions with details of inquiries, complaints, or comments.
Uses knowledge of a specific product, service, or other assigned expertise to answer inquiries or forward to the appropriate staff.
Generate data.
Requirements
Full grade 12 certificate
Tertiary qualification and some relevant sales experience will be an added advantage
Interpersonal and customer service skills.
Analytical and problem-solving skills.
Multitasking and organizational skills.
Ability to answer a high volume of calls and/or emails daily.
Ability to share work among a customer service team.
Attentiveness and patience.
Time-management skills.
Ability to find the positive in any situation.
Customer service experience is preferred.
Excellent communication skills including active listening.
Service-oriented and able to resolve customer grievances.
Proficient computer skills with the ability to learn new software.
Knowledge of, or ability to learn, FMCG products, services, or areas of customer support specialization.