Full Time
Applications have closed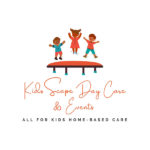 Website KidsScape Day Care and Events
All for kids home based care
We are looking for a reliable Childminder to offer quality childcare within a positive and safe environment. You will be responsible to ensure you provide a stimulating environment in which children can play, learn and develop new skills.
This position can be stressful and difficult. A childminder will have to be polite and sensitive towards children while also remaining committed to their purpose and persistent. Excellent communication skills and a sense of urgency are extremely useful to succeed in this task.
Responsibilities
To build and maintain positive and professional relationships with parents, toddler groups and other childminders.
To deliver high level of customer service at all times.
To plan, provide and take part in play-based activities that stimulate and support children's intellectual, physical, social, emotional and language development.
Listening to, encouraging, enabling, stimulating and ensuring the safe keeping of the children.
Provision of refreshments, encouraging healthy eating and promoting a healthy lifestyle.
Ensuring equipment is well maintained, age appropriate and safe to use.
Ensuring good hygiene standards are met.
Ensuring risk assessment is carried out around the surrounding, both indoors and outdoors to ensure safety of the children. This should be done in regular intervals.
Ensuring accidents, emergencies and the administering of medication are dealt with according to policy and first-aid box regularly replenished.
Requirements and Skills
Proven experience as a childminder
Ability to handle responsibility
Excellent communication and people skills
Awareness of safety precautions
Ability to be polite and compassionate without lacking confidence
Certificate in Early Childhood Education or related course will be preferred