Full Time
Applications have closed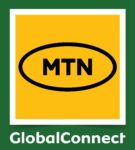 Mission/ Core purpose of the Job:
The Manager: Human Resource will support the full scope of Human Resources responsibilities and responsible for aligning business objectives with employees and management in designated business units. The position formulates partnerships across the HR function to deliver value-added service to management and employees in the Zambia FiberCo that reflects the business objectives of the organization. The Manager: Human Resource maintains an effective level of business literacy about the business unit's financial position, its midrange plans, its culture and its competition.
Key Performance Areas: Core, essential responsibilities / outputs of the position (KPA's)
Aligns the Human Resource Strategy to the Corporate strategy, vision, mission and values to optimize human capital productivity
Develops the Human Resource Business plan against set objectives
Formulates, implements and reviews Human Resource manuals, policies and procedures.
Ensures effective staff selection, recruitment, induction and retention of employees to enhance productivity.
Ensures that demand and supply forecasts for staff requirements in terms of numbers, skills and competences are effectively done.
Ensures harmonious employee relations in the Company that promote productivity and business growth
Acts as custodian of the disciplinary and grievance procedures.
Develops a staff development plan for all Company employees with a view to bridging the skills and knowledge gaps.
Ensures that performance management and development processes are applied and implemented to realize the strategic objectives.
Coordinates employees' wellness programmes.
Conducts weekly/monthly meetings with respective business units.
Provides day-to-day performance management guidance to line management (e.g., coaching, counselling, career development, disciplinary actions).
Works closely with management and employees to improve work relationships, build morale, and increase productivity and retention.
Provides HR policy guidance and interpretation.
Participates in evaluation and monitoring of training programs to ensure success. Follows up to ensure training objectives are met.
Management of compensation and Benefits of employees
Performs other related duties as assigned.
Job Requirements
Education:
Minimum 4 Year Bachelor Degree in Human Resource or its equivalent, specialization MSc, MBA is a plus.
Experience:
Manager track record of 5+ years in Human Resources; with at least 3 years in Telecom industry.
Working knowledge of multiple human resource disciplines, including compensation practices, organizational diagnosis, employee and union relations, diversity, performance management, and respective employment laws.
Experience resolving complex employee relations issues
Worked across diverse culture and geographies.
Competencies:
Head – Big Picture Focus
Strategy Implementers – Ensures execution of strategies through creating and implementing tactical plans for others to follow.
Decisive Problem Solver – Has the mental agility to identify business challenges and explore effective solutions through effective influencing
Best Practice Value Creator – Encourages commercial innovation and continuous improvement for systems, processes, products and service offerings
Heart – Emotionally Intelligent
Culture and Change Champion – Role models ethical practices by living the MTN values and vital behaviours for others to follow
Guiding People Manager – Is self-aware and guides team capability development through opportunity creation for realizing potential
Relationship Builder – Builds relationships across the business in order to influence decision-makers and build team credibility
Hands – Results Focused
Results Achiever – Produces sustainable divisional results through ethical practices
Operationally Astute – Sets priorities, plans, organizes and co-ordinates the work of others
Other:
Excellent verbal and written communication skills.
Excellent interpersonal and customer service skills.
Excellent organizational skills and attention to detail.
Ability to comprehend, interpret, and apply the appropriate sections of applicable laws, guidelines, regulations, ordinances, and policies.
Ability to acquire a thorough understanding of the organization's hierarchy, jobs, qualifications, compensation practices, and the administrative practices related to those factors.
Excellent time management skills with a proven ability to meet deadlines.
Strong analytical and problem-solving skills.
Proficient with Microsoft Office Suite or related software.