RFP / Tender
Applications have closed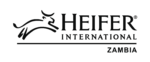 Website Heifer international Zambia
REQUEST FOR PROPOSALS TO SUPPLY VET KITS
Heifer International is an equal-opportunity employer.  All qualified applicants will receive consideration without regard to race, religion, color, national origin, gender, sexual orientation, age, status as a protected veteran, among other things, or status as a qualified individual with some form of specially abled.
Since 1944, Heifer International has helped more than 36 million families lift themselves out of hunger and poverty.
Our goal is to help families achieve living incomes, which will allow them to feed their families daily, educate all their children; and have proper housing, water, hygiene, and other essential resources. When many families gain this new sustainable income, it brings new opportunities for building schools, creating agricultural cooperatives, forming community savings, and funding small businesses.
Heifer International Zambia is requesting for proposals from registered firms to supply Vet Kits of good quality and standard as indicated on the list of requirements below:
GOAT VET KIT
DESCRIPTION

QUANTITY

VOLUME/ BOTTLE/ CONTAINER                         

Dexamethasone

6

100 ml

Phenylbutazone

6

100 ml

Oxytetracycline L. A

30

100 ml

Ivomec super (Ivermectine)

16

100 ml

Dofatrim L. A

30

100 ml

Vit B Complex / Vitol

30

100 ml

Penicilin L.A

30

100 ml

Amprolium/sulphamethoxine/sodium

 sulphamethazine.

30

100 ml

Imizol (Imidocarb)

6

100 ml

Oxytocin (Hormone)

6

Disinfectant (Virukill)

6 Salvlon

(Antiseptic)

6

Eye powder

6

50 g

Triatix (Amitraz) / Cypermethrine

20

2 liters

Wound and foot spray (Aerosol Supona)

6

500 ml

Healing oil

6

500 ml

Flukazole C

10

1 liter

Methylated spirit

6

250ml

Cotton wool

6

Thermometer

6

Metric tape for body mass

6

Automatic Syringes

2

20 ml

Hypodermic steel needles (long and short)

5

pkts

Ear tag applicator

6

Elastrator applicator

6

Elastrator rings

600

Tag pen Alflex

6

Gloves disposable

600

Knap sack sprayer

6

15 liters

Covexin – Vaccine

Doses enough for the goats delivered
CHICKEN VET KIT
Description

Quantity

Volume per bottle/ container 

Piperin (Piperazine citrate)

12

Poultry tonic / Nutravit / Amilyte

12

Alfaceryl (Combination of 5 antibiotics + Vit)

24

Oxytetracycline ( Tetravit) 

12

Amprolium hydrochloride /sulphamethoxine/

sodium sulphamethazine. / Sulfacox ws

24

AMOXY – COL WSP (Amoxiciline – Colistine)

12

Gentadox (Gentamycine & Doxycycline) 

Interflox (Enrofloxacine)

24

Akari powder / Malathion

60

Triatix (Amitraz)

4

100 ml 

Wound spray Healing oil

4

Viru Kill

4

2 L 

Gloves disposable

400

Knap sack sprayer

4

Newcastle Disease Vaccine

Doses enough for chickens given
Prospective Bidders are required to submit the following:
Company Profile
Registration/Incorporation Certificate from PACRA or Registrar of Societies;
Evidence of similar past or completed or ongoing delivery works in the last 3 years;
Tax Clearance Certificates from ZRA for the last two (2) years for non-cooperatives;
Evidence of Financial Statement from Bankers;
The proposal to supply must be submitted on or before 12:00hrs on 8th March, 2023to the following address:
Heifer International Zambia
Plot No. 1223
Katopola Road
Rhodespark
Lusaka
Email: [email protected]
For further information please contact:
Mr. Muyunda Silishebo
Tel: +260 976 643 762