Full Time
Applications have closed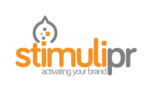 Stimuli PR, a subsidiary of Mulundu Holdings Ltd, is a public relations and branding agency with unmatched industry experience in both public and private sectors. Our triumphs can be linked to a distinct set of attributes that sets us apart from the competition, and defines how we deliver impactful, measurable multimedia campaigns. Stimuli PR is a hub of creative dynamism and a seasoned custodian of brands.
Stimuli PR is seeking to recruit a talented and experienced marketing, communication, and business management expert to fill the position of General Manager.
JOB PURPOSE
Oversee the business operations of the agency, drive strategic company growth, development & implementation of creative and innovative brand and communication strategies that meet and exceed client expectations. The person shall be required to provide leadership to the team and manage all company stakeholders.
MAIN DUTIES AND RESPONSIBILITIES
To formulate and implement business strategies that will result in the company achieving profitability and financial targets as set out by the Board of Directors.
Developing and implementing new business growth strategies that will integrate new innovative services and products in the company portfolio.
Provide team leadership that will inspire and motivate employees to perform at their peak and achieve both personal and company growth.
Develop and implement client brand and communication strategies
Management of the agency's relationship with new and existing clients, suppliers, and other stakeholders
Uphold good corporate governance and principles of integrity, accountability and transparency and ensure that these cascade throughout the organization.
QUALIFICATIONS AND EXPERIENCE
Degree in Business Administration, Marketing & Advertising, Mass Communication, Public Relations, Brand Management, and or any other related field.
Master's Degree in Public relations, Marketing & Advertising or related field will be an added advantage.
Minimum of 5 years' experience in a senior management position in a related industry.
Must exhibit strong leadership and people management skills.
Experience in key client management is essential.
If you believe you are qualified to take up this position, please submit your CV and cover letter only to [email protected] by 10th March, 2023.