Consultancy
Full Time
Applications have closed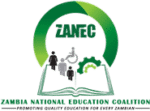 Website Zambia National Education Coalition
EXPRESSION OF INTEREST TO PRODUCE A STATUS OF EDUCATION REPORT
TITLE: An Evaluation of the 2013 Education Curriculum
1.   BACKGROUND
The Zambian Government through the Ministry of Education revised the education curriculum framework in 2013.
The revised Zambia education curriculum framework (ZECF), which spans from early childhood education to teacher education was designed to achieve the aspirations of the Seventh National Development Plan (7NDP) and the Vision 2030 through the National Policy on Education "Educating Our Future". However, in line with the Ministry of Education's timelines to review the curriculum after every 10 years of implementation, the Ministry of Education has embarked on a curriculum review process and has made a call to stakeholders and members of the public to make submissions to the ongoing curriculum review process.
2.   RATIONALE
The Zambia National Education Coalition in trying to execute its mandate of promoting access to quality education for all, would like to engage a consultant for 20 days to evaluate the 2013 curriculum and generate data that will be shared with the Ministry of Education as part of the curriculum review process.
3.   OBJECTIVES
To evaluate the performance of the 2013 Education Curriculum in all the subjects and learning areas.
 Identify areas that need to be changed,  removed or included in the current curriculum
4.   SCOPE OF THE WORK
The consultant will be expected to undertake the following tasks
i. Review literature on the development and implementation of the ZECF 2013 such as:
National policy and legal framework, national vision documents (Vision 2030) national development planning documents, education sector plan, documentations of the 2013 curriculum development, consultation process, implementation documents, textbooks, teachers' manuals, teacher education/colleges syllabus/courses and others
ii. Investigate how the curriculum has been implemented
2013 curriculum orientation plans, teacher training plans and records, staff training records, schools and classroom observations, students' learning outcome data, qualitative data through interviews and others
iii. Undertake a comprehensive evaluation of the curriculum using the application of the OECD-DAC modern evaluation criteria namely relevance, effectiveness, efficiency, Value for Money (scale of impact) and sustainability..  The subjects in the curriculum include;
Natural and Environmental Sciences; Design, Technology and Entrepreneurship; Mathematics; Performing and Creative Arts; Languages; Social Sciences; Business and Entrepreneurship; Music; Religious Knowledge; Health and Physical Education; Community Studies; Environmental Education
iv. Undertake quantitative and qualitative interviews and consultations with key stakeholders
Key national leadership, relevant MoE staff at headquarters, Provincial and District level, schools, teachers, learners, teacher unions, productive sectors, curriculum experts, universities, civil societies, and others
v. Identify successes, challenges, lessons learnt and best practices during the period under review
vi. Identify a set of recommendations on the possible improvement and key recommendations and suggested steps for the next Curriculum Review process
vii. Produce a comprehensive evaluation report on the implementation of ZECF 2013
5.   DELIVERABLES
An Inception Report with a clear timeline
A first draft report
A final report detailing the findings, conclusions and recommendations
A two paged policy brief
Presentation of research findings at ZANEC-organised meetings
2.   REQUIRED COMPETENCIES
The Consultant should demonstrate at least a minimum of five years of experience in research, programme/project Monitoring and Evaluation in the education sector.
Must possess a minimum of a Master's Degree with a bias in Education Curriculum Studies, Policy Analysis, Monitoring and Evaluation or the equivalent
Must be familiar with the 2013 Zambia Education Curriculum Policy Strategies.
Mandatory for at least one team member to have been a teacher at either, primary, secondary, or lecturer in a college.
Evidence of written and published books in education for Schools will be an added advantage.
All expressions of interest with a detailed budget for the research must be submitted through email to the address below by 17:00hrs on Thursday 23rd March 2023.
The Executive Director,
Zambia National Education Coalition,
Baptist Fellowship Building,
Plot 3061/2 Corner Makishi Road and Great East Road,
P.O. Box 30774,
Lusaka-Zambia,
Email: [email protected]