Full Time
Applications have closed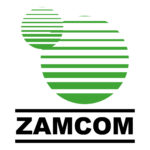 Website ZAMCOM
The Zambia Institute of Mass Communications (ZAMCOM) was establ
JOB OPPORTUNITY
The Zambia Institute of Mass Communication (ZAMCOM) was established under the ZAMCOM Act of Parliament of 1996 to provide Communications and Media training and production services.
ZAMCOM is inviting applications from suitably qualified and experienced candidates to fill in the following position;
STORES OFFICER
Reporting to Financial and Management Accountant
Job Purpose
To manage the procurement and supply of goods, services and works to ensure their availability and enhance operations of the Institute.
Main Duties
Collection of timely material requisitions and preparation of stock purchase budget.
Initiate purchase action requests, clarify specifications with the user departments to fully understand procurement needs.
Receive, unpack, check and allocate purchased stock items into store. Attend to discrepancies where necessary.
Record all stock movements from the storeroom and updating the Stock Analysis schedule for stock both owned by the Lodge and Trust
Track all orders and invoices, and maintain accurate records.
Preparation and submission of Timely reports (Stock movement etc.)
Maintains inventory management systems and processes issues and returns
Participates in cyclic and annual stock takes and perform random stock checks as required.
Maintain order and cleanliness of the store and assists with disposal of damaged and/or obsolete items.
Undertake any other duties as assigned by the supervisor
KNOWLEDGE, SKILLS AND ABILITIES
Full Grade Twelve Certificate
Diploma in Purchasing and Supply
1 – 2years work experience in Stores Management
Member of ZIPS or CIPS
Thorough knowledge of principles, techniques, and procedures of supply chain management.
Applications accompanied by photocopies of certified academic and professional qualifications with a detailed Curriculum Vitae giving at least two (2) traceable references should be sent to;
The Executive Director
Zambia Institute of Mass Communications Educational Trust
Plot 3529 Government Road
P.O Box 50386 RW
Lusaka.
Or send via email to: [email protected]
Closing Date: 8th September, 2023
PLEASE NOTE THAT ONLY SHORTLISTED CANDIDATES WILL BE CONTACTED