Contract
Applications have closed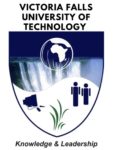 Website Victoria Falls University of Technology
Knowledge and Leadership
Are you a skilled marketer with a passion for education and the drive to make a difference? Join Victoria Falls University of Technology as an Independent Enrolment Advisor and Marketing Agent!
This Job Offer allows you to work remotely or from home.
About Us:
Victoria Falls University of Technology is a private higher education institution that offers a diverse range of academic programmes in fields such as Information & Communication Technology (ICT), Hotel & Tourism Management, Education, and Business Studies & Financial Management. We are committed to providing quality education and fostering innovation in our students.
Role Overview:
As an Independent Enrolment Advisor and Marketing Agent, you will play a vital role in enhancing the university's enrolment efforts and marketing activities. Your expertise and skills will be instrumental in promoting our academic programmes and attracting prospective students to join our vibrant learning community.
Responsibilities:
Develop and implement effective marketing strategies to promote the university's academic programmes using digital and traditional marketing tools
Conduct outreach and enrolment activities within the designated region to attract potential students.
Communicate the benefits, facilities, and unique aspects of our academic programmes to prospective students.
Provide accurate and comprehensive information about the university to help students make informed decisions.
Collaborate with university staff to ensure a seamless enrolment process for successful applicants.
Maintain confidentiality of sensitive information related to academic programmes and student data.
Qualifications and Requirements:
Strong background in marketing and enrolment activities, preferably in the education sector
Excellent communication and interpersonal skills to effectively engage with potential students.
Knowledge of the higher education landscape and a passion for promoting educational opportunities.
Ability to work independently and meet enrolment targets within specified timeframes.
Respect for confidentiality and the ability to handle proprietary information responsibly.
Knowledge of the local and regional education market is a plus.
Compensation and Benefits:
You will be compensated based on a commission structure outlined in the agreement. This includes a commission for each successfully enrolled student, along with bonus payments for achieving enrolment milestones within a calendar month.