Did you know that studies have shown that error free writing can lead to more job opportunities and higher grades?
Improving your writing skills could therefore be vital to your success.
In this article we outline the importance of writing skills and show how you can instantly improve your writing skills.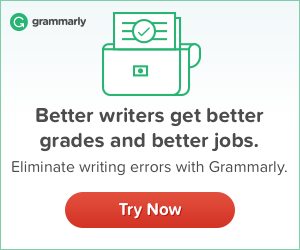 Why are writing skills important?
Writing skills are a vitally important tool to help you communicate your skills, knowledge and experience. Developing good writing skills allows you to communicate clearly and effectively with those reading your exam papers, job applications and work reports.
Many examiners and employers allocate marks for specifically for writing skills. If you could improve your writing skills you could score higher marks in your exams and with your job applications. This could help improve your grades and job application success rate.
Better writing can also help you in the workplace. Communicating with colleagues and clients effectively, confidently and error free presents a professional image that could help your career.
How to instantly improve your writing skills
Technology is fast shaping all aspects of our lives – including the ability to improve writing skills. Launched in 2009, Grammarly aims to ensure everything you type is clear, effective, and mistake-free. Grammarly is much more than a spell checker. It gives you detailed explanations for all your mistakes and provides weekly progress reports to show your improvement.
What products does Grammarly offer for free?
In addition to an online text editor, Grammarly offers a free browser extension for Chrome, Safari, and Firefox. This easy to install extension helps you write mistake-free on Gmail, Facebook, Twitter, LinkedIn, and nearly anywhere else you write on the web. Whether you want to impress your friends and family on Facebook with your excellent writing skills or impress an employer with an error free email Grammarly is a must have.
What are you waiting for?
Get started today! If you want to improve your skills just visit www.grammarly.com.
Find more career articles
To find more careers articles just visit: Careers Advice
Search for jobs in Zambia
To search for the latest jobs in Zambia visit: www.gozambiajobs.com