Full Time
Applications have closed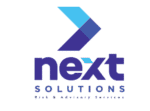 A Reputable Zambian based technology risk management and consultancy firm.
Next Solutions Limited is a leading technology risk management and consultancy firm. We help our customers protect business value and meet stakeholders' expectations through cybersecurity risk management, enterprise risk management, technology deployment, technology assurances and advisory services.
We are experts in advanced cybersecurity strategy, architecture, cyber technology, security operations, IT Risk, IT Governance, and specialized training. Our cost leadership and quality services make us the preferred technology and consultancy service partner by our customers in various sectors that include Military, Health, Education, Manufacturing, Mining, Telecommunications and Financial Services.
Next Solutions RA has adopted a cybersecurity architecture based on ZeroTrust to manage and mitigate technology risk. With this architecture, we cover the enterprise holistically and address governance, risk and compliance issues that can impact our customers. Our methodologies leverage SWIFT CSP, COBIT 2019, ISO 27001, NIST 800-53, ISO 31000, ISO 22301, PCI DSS and Centre for Internet Security Controls (CIS) and Zambian Laws to provide customized solutions to address specific business problems.
Our cybersecurity experts are well trained and skilled in leading cybersecurity certifications such as CISA, ISO 27001, CHFI, CISSP, CEH and PCI DSS to address your business needs with professionalism and quality solutions. Our partnerships with leading technology companies such as Imperva, Fortinet, KnowB4, Microsoft, and Crowdstrike among many others help us deliver complex projects with the highest quality to exceed customer expectations and comply with international standards.
About the Cyber Security Specialist Role
We are looking for a Cyber Security Specialist to join our team to work closely with our customers and stakeholders to ensure that cyber security projects meet international standards and customers' expectations. The specialist will be responsible for security validation, technology deployment, and business process re-engineering and documentation of activities related to cybersecurity risk management. The role includes
Safeguarding information system assets
Protecting systems by defining access privileges, control structures and resources
Implementing security improvements and controls
Testing infrastructure and applications security controls
Responsibilities
Determine security violations and inefficiencies by conducting periodic audits
Upgrade our network and infrastructure systems
Implement and maintain security controls
Identify and solve potential and actual security problems
Assess the current situation, evaluate trends and anticipate security requirements
Keep users informed by preparing performance reports; communicating system status
Maintain quality service by following organization standards
Maintain technical knowledge by attending educational workshops
Contribute to team effort by accomplishing related results as needed
Stakeholder management and communication
Security through leadership
Customer security communication and advisory on emerging trends and threats
Requirements and skills
Proven work experience as a Cyber Security Specialist
Must have a minimum of two cybersecurity certifications
Hands-on experience analysing high volumes of logs, network data and other attack artefacts
Experience with vulnerability scanning solutions and techniques
Proficiency with cybersecurity controls and technologies such as EDR, WAF, DAM, PAM, IPS/IDS, CASB, Next-Generation Firewalls etc
Bachelor's degree in Computer Science, Engineering, Information Systems, or equivalent education or work experience
2-3 years minimum cybersecurity work experience
High integrity, self-starter, good communicator and autonomous decision making
How to apply
Candidates that meet the above minimum requirements must send an application letter and CV by 24th June 2022 to our opportunities email [email protected]
The Head Finance & Administration
Next Solutions Risk & Assurance Limited
Plot No.194/1 Joe Kapilikisha Road,
Ibex Hill, Lusaka,
Zambia