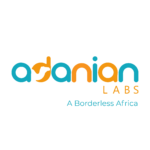 Website adanianlabszm Adanian Labs
As a Business Development Executive you will be responsible for driving a company's business and increasing its revenue, identifying and developing new business opportunities and building and expanding the presence of the company and its brands.
Responsibilities
Research and identify new business opportunities including new markets, growth areas, trends, customers, partnerships, products and services or new ways of reaching existing markets
Achieve personal sales targets by developing new business with existing and potential clients.
Take a solutions and consultative sell approach to ensure clients' needs are accurately met. Create and implement a structured plan to achieve set targets.
Conduct research in the new market to identify key opportunities for the company
Prepare proposals and detailed costing and prepare contract documents for review by country Manager prior to negotiation with clients
Arrange business meetings with prospective clients
Promote the company's products/services addressing or predicting clients' objectives
Ensuring adherence to law-established rules and guidelines when aligning with sales contracts
Keep records of sales as well as all client engagements across sales teams
Provide trustworthy feedback and after-sales support
Build long-term relationships with new and existing customers
Participate in sales campaigns to drive revenue and increase product growth.
Actively and successfully manage the sales process: lead generation; credentials pitch; asking questions; solution pitch; negotiation; close; handover to the account management team.
Manage and oversee the business development team and activities in the Lab
Who you are:
2+ years business development, sales, or marketing experience in the Tech ecosystem
Bachelor's degree in business administration, marketing, finance, or related field; master's degree is advantageous.