Full Time
Applications have closed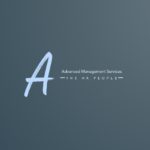 Advanced Management Services Limited
Job Title: Waiter/ Waitress x3
Department: Food & Beverage
Reports To: Food & Beverage Manager
Position Summary
The Waiter/Waitress will take orders and serve food and beverages to in house and walk in clients. S/he will always ensure Guest satisfaction to deliver the perfect service experience maintaining professionalism at all times whilst achieving profitability in line with budget.
Duties and Responsibilities
Prepares tables by setting up linens, silverware and glasses.
Checks dishes and kitchenware for cleanliness and presentation and reports any problems to the supervisor.
Arranges table settings and maintain a tidy dining area before, during and after service.
Greets and escorts guests to their tables.
Presents menus and provides detailed information when asked (e.g. about portions, ingredients or potential food allergies).
Maintains an up-to-date working knowledge of the menu items and daily specials. Inform guests of the day's specials.
Explains the menu items in terms of preparation, ingredients and presentation.
Answers inquiries about food and beverage items on the menu.
Offers menu recommendations upon request and up-sells food and beverage items and additional products when appropriate.
Takes food and beverage orders accurately including any special requests.
Checks guests' IDs to ensure they meet minimum age requirements for consumption of alcoholic beverages.
Pre-sets tables for the orders and work with kitchen team to process and speed up food orders.
Uses established food handling and serving techniques to ensure that hygiene and guest expectations are met at all times.
Ensures guests are satisfied with their food orders, beverages and service.
Monitors guests' needs and promptly handle requests.
Handles guests' complaints in a polite and professional manner.
Delivers bills and collect payments.
Complies with safety, health and hygiene policies and procedures.
Skills and Specifications
Have a good knowledge and understanding of Food and Beverage operations.
Strong organizational and multitasking skills, with the ability to perform well in a fast-paced environment.
Ability to work effectively within a team and under minimal supervision.
Has an eye for detail and understanding of drink mixing tools and techniques.
Able to operate a point-of-sale system.
Must be exemplary in grooming and personal hygiene.
Integrity, honesty and accountability in all dealings.
Excellent presentation and communication skills.
Attentiveness and patience for customers.
Working knowledge of beer, wine, liquor and common beverages.
Qualifications
Must have secondary School certificate.
Minimum of certificate in Hotel and Hospitality studies.
Minimum 2 years' experience in a similar role.
Working Conditions
Due to the long hours of standing involved on this job, this position requires an individual to be physically fit and able stand for long periods of time. S/he must be able to work both day and night shifts and when required.
Forward a Cover letter, Curriculum Vitae and relevant academic certificates strictly as one document to [email protected] Closing date: 2nd  August, 2022. Only candidates that meet the criteria are advised to apply.