Full Time
12500 zmw / Month
Applications have closed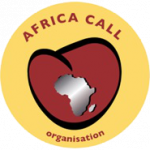 Website Africa Call Organisation
disability, NGO, community development
AFRICA CALL ORGANISATION
VACANCY – PROJECT AREA COORDINATOR KANYAMA – DISABILITY
Africa Call Organisation (ACO) is an NGO, inspired by principles of human solidarity and working to fight the cause of poverty and social injustice so to build a better world in which all are guaranteed dignity, human rights and equal opportunity. Aim of the Organisation is to operate for the integral promotion of men and women in all parts of the world, contributing to the implementation of the principles ratified by the Universal Declaration of Human Rights and giving priority to basic rights: health, housing and education. ACO operates through a holistic approach that puts the person at the centre of a multi-dimensional intervention, which considers the complexity of the needs of the beneficiary. Africa Call has been active in Zambia since 2007, when Shalom Centre was established in Kanyama, with the objective of promoting the inclusion of children and youths with disability in the community and society at large.
Main Projects:
Shalom School – opened in 2008 as a Community School, today it is a grant aided school hosting more than 1,400 learners from grade 1 to 12, of which about 70 children with special needs, attending both special and inclusive classes.
Shalom Clinic and Maternity – opened in 2011, it provides primary health care to the community, with a main focus on maternal and child health care
Physiotherapy unit – offers motor and cognitive rehabilitation services to over 100 children in Kanyama, John Laing and Makeni, also through an outreach programme inspired by the CBR strategy.
Shalom Training Centre – promotes prevention and sensitisation activities to the community on themes such as healthcare, HIV, sexuality, prevention of the causes of disability and free Adult Literacy classes for the most vulnerable women of Kanyama.
ACO is looking for a Project Coordinator for Kanyama for the EU funded project titled 'Edu-care: inclusive actions to protect the rights of children with disability. The Project has a duration of 40 (forty) months, starting from February 2022 and is implemented by CeLIM NGO in partnership with ACO for Kanyama and APJ23 for the Copperblet. The Project foresees these main areas of intervention:
Education: improve accessibility in 5 schools, building capacity for school staff and PTA;
Skills development: start-up of a vocational training centre at Shalom for YWD;
Recreation: renovation of school facilities and promotion of sport and art classes to foster the inclusion of CWD;
Community sensitisation at many levels;
Labour integration: promotion of job coaching services and sensitisation to facilitate the employability of PWD by private companies.
The Project Coordinator will be based at Shalom Centre, in Kanyama West, and will report directly to the Project Manager of CeLIM NGO and the Country Director of ACO, to ensure smooth coordination of the Project's activities, in line with the logical framework and the budget.
The ideal candidate is an energetic, highly motivated professional with solid experience (at least 5 years) in project management with NGOs and high predisposition for field work, capable of adapting to uncomfortable environments, with strong leadership skills and ability in developing relationships with partners and other project stakeholders. (S)he has experience in working with persons with disability, understands disability rights, is familiar with the concepts of CBR and CBID.
Duties and Responsibilities:
Planning the Project activities to ensure that the Project timeframe is duly followed;
Submit funds requests in line with the Project plan and budget;
Budget monitoring, to ensure that all the expenses occurred are eligible and supported by necessary documentation, in line with the donor's guidelines;
Submit monthly and quarterly reports to CeLIM PM and Africa Call CD, as requested;
Ensure all Project documentation is duly produced and filed (photos, log sheets, attendance registers for courses, course materials, brochures and posters, etc.);
Coordinating project's staff to ensure smooth implementation of the Project activities. (S)he will lead a team of a dozen people;
Manage the relationships with Project partners (schools, CBOs and other project stakeholders) to secure effective cooperation;
Liaising with suppliers and contractors in the procurement process, to ensure adherence to Donor's guidelines and value for money;
Carry out data collection and support the PM for monitoring and evaluation;
Ensure all Project's activities are advertised in line with the donor's guidelines;
AOB inherent with the position.
Skills and Competencies:
Proven project management experience with an INGO is mandatory, along with preparing and managing budgets and donor contracts and writing donor reports; Previous experience with EU funded projects is an advantage;
Independent, with excellent interpersonal skills and proven experience of leadership and coordination of a multidisciplinary and multicultural teams;
Passion for fieldwork and willingness to adapt to uncomfortable environments;
Excellent time management skills and ability to work under pressure and respect deadlines;
Excellent financial / numeracy skills, including experience of budget preparation and monitoring;
Experience in monitoring & evaluation and research;
Understanding of issues related to education and disability;
Fluent in English, Nianja and Bemba;
Excellent computer skills, particularly with Microsoft Office software (Word, Excel, PPT);
Strategic thinking and striving for high performance and improvement, problem solving skills;
Accountable, trustworthy, understanding, diplomatic and energetic;
DRIVING LICENCE is mandatory.
Qualifications:
Bachelor's Degree in development studies, social sciences, economics, project management, r related field
Minimum three (5) years of working experience in Project Management with an NGO;
Experience in the field of disability is an asset.
To apply, kindly send through your application letter, copies of qualifications and CV with 3 references to [email protected], indicating as subject Application EU Project Area Coordinator. Applications should reach the undersigned not later than 31st January, 2023. Only shortlisted candidates will be contacted for interviews.