Part Time
Applications have closed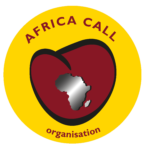 Africa Call Organisation
JOB VACANCY
Africa Call is looking for two JOB COACHES in Kanyama!
Description and main duties:
The job coach is a facilitator specifically trained to promote the employment of youth with disabilities.
His/her main duties are:
Identify and assess YWD that are seeking employment in Kanyama area.
Support them in the creation of CVs, TPIN and other requirements requested by the employer.
Support them in the recruitment process, from the application phase to the negotiation of the contracts.
Create a database of potential employers.
Contact and sensitize companies on the national laws and incentives given to the companies that hire PWD.
 Involve all relevant stakeholders to facilitate the recruitment process and to lobby for a more inclusive labour market (Ministry of Labor, ZAPD, Zambian Federation of Employers, CSOs).
Facilitate the inclusion of the worker  in the workplace, mediating between workers and employers.
Advise the potential employer on adjustments needed to make the workplaces inclusive for all.
Organise sensitization events (round tables, conferences) for potential employers, national labour institutions, companies that already have inclusive policies and CSOs.
The job coach will receive specific training at the beginning of the contract to be oriented on its role, duties and responsibilities.
Requirements:
Grade 12 diploma; bachelor degree in human resources or development studies is an asset
Fluent in english, nyanja, bemba; any other language will be considered an advantage
Driving licence
At least one (1) year of experience in the field of disability
Excellent computer skills, particularly with Microsoft Office (Word, Excel, Power Point)
Excellent time management skills and ability to work under pressure and meet the deadlines
Problem solving skills
Ability to work independently
Great communication, presentation, public speaking, networking and marketing skills
Creativity, innovative and imaginative mindset skills
Knowledge of the national policies and laws in the field of the employability of people with disability is an asset
Knowledge of the context of Kanyama is an asset
Proven experience with an INGOs is an asset
TO APPLY, send to [email protected]:
CV in english
Cover letter in english
At least 2 references with contact (telephone and e-mail)
Specify the expected salary