Contract
- ZMW / Month
Applications have closed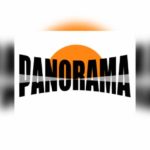 Website AFRICA PANORAMA INVESTMENT GROUP LIMITED
SALES CONSULTANT
African Panorama Investment Group Limited is a comprehensive group corporation with construction installation, real estate development, and overseas investment as its primary businesses and property management, garden greening, and project ornamentation as its supporting businesses
We are looking to employ an experienced sales consultant or someone eager to learn about real estate and highly motivated to be at the "front line" of partners' engagement, acquisition, and retention and collaborate with other team members.
The sales consultant's responsibilities will be to manage and grow existing customer relationships and prospective on boarding partners, build long-term beneficial relationships based on trust and transparency, and deliver tangible value through our product portfolio.
Finding clients needing consulting services through cold calling, advertising, and business presentations.
Assisting clients in making sound property-purchasing decisions.
Analysing market trends and demographics helps identify the most sought-after and profitable areas.
Consulting with clients to identify their needs, preferences, and concerns.
Developing strategies to increase the value of properties for clients looking to sell.
You should be proactive and keep abreast of the latest developments in property laws.
The sales property consultant should be able to demonstrate practical negotiation skills and secure the best deals for the business.
Grade 12 certificate with five credits or better
A degree in real estate, finance, business administration, marketing, or a related field is preferred, with a minimum of three years' work experience.
Proven experience in property management, sales, or real estate
Strong negotiation skills
Excellent analytical skills.
Effective communication skills
Exceptional customer service skills
Interested candidates should send their CVs to hr.africapa[email protected]  by Monday,  24th November, 2023 at 17 hours.