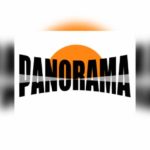 AFRICA PANORAMA INVESTMENT GROUP LTD
African Panorama Investment Group Limited is a comprehensive group corporation with construction installation, real estate development, and overseas investment as its primary businesses and property management, garden greening, and project ornamentation as its supporting businesses.
We are Seeking for a Dynamic Senior HR Officer.
Are you passionate about people and committed to fostering a thriving work environment? Do you have a knack for building effective teams and promoting employee well-being? If so, we have an exciting opportunity for you to join our organization as an HR Officer!
At Africa Panorama we believe that our people are our greatest asset, and we recognize the critical role played by our HR in shaping our success. As a Senior HR Officer, you will be at the heart of our operations, working collaboratively with employees and management to ensure a harmonious and productive workplace.
Responsibilities:
Develop and implement HR strategies aligned with the company's vision and objectives.
Support the recruitment and selection process by sourcing top talent, conducting interviews, and coordinating the onboarding process and exit interviews.
Maintain HR records and ensure compliance with relevant regulations and policies.
Assist in the development and execution of training programs to enhance employee skills and career growth.
Provide guidance and support to managers and employees on HR-related matters, including performance management, employee relations, and conflict resolution.
Manage employee benefits, overtime computation, time sheets, compensation, and leave administration.
Continuously evaluate HR processes and propose improvements to enhance efficiency and effectiveness.
Qualifications:
Bachelor's degree in human resources, Business Administration, or a related field.
5 years or above experience as a Senior HR Officer or similar role, demonstrating a strong understanding of HR best practices and Zambian Labor Laws.
Excellent communication and interpersonal skills to build rapport and effectively address employee concerns.
Strong problem-solving abilities with a proactive and solution-oriented mindset.
Ability to handle confidential information with utmost integrity and discretion.
Proficiency in Micropay and other relevant software.

Member of the Zambia Institute of Human Resources Management.