Contract
- ZMW / Month
Applications have closed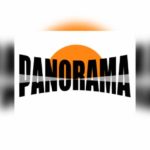 AFRICA PANORAMA INVESTMENT GROUP LTD
PROPERTY MANAGER
African Panorama Investment Group Limited is a comprehensive group corporation with construction installation, real estate development, and overseas investment as its primary businesses and property management, garden greening, and project ornamentation as its supporting businesses. Our organization is looking for a self-motivated Property Manager.
Property Manager Job Responsibilities:
Maintains property by investigating and resolving complaints, enforcing rules of occupancy, inspecting completed houses and organizing repairs, planning renovations and contracting with landscaping.
Maintains building systems by contracting for maintenance services and supervising repairs.
Secures property by contracting with security patrol service, installing and maintaining security devices, establishing and enforcing precautionary policies and procedures, and responding to emergencies.
Enforces occupancy policies and procedures by confronting violators.
Prepares reports by collecting, analyzing, and summarizing data and trends.
Accomplishes organization goals by accepting ownership for accomplishing new and different requests and exploring opportunities to add value to job accomplishments.
Managing financial matters, coordinating maintenance work and preparing performance reports.
Education, Experience, and Licensing Requirements:
Has grade 12 full certificate
Degree in real estate, property management, business administration or a related field preferred.
1-3 years' management experience a plus
Solid knowledge of office software such as Microsoft Outlook, Excel and Word
Other Property Manager Requirements:
l Experience as a property manager or in a similar role.
Familiarity with applicable local, state laws and regulations
Working knowledge of property regulations.
High level of organization and attention to detail.
Proficiency in Microsoft Office and property management software.
Understanding of marketing and accounting principles.
Strong organizational and time management skills.
Excellent communication and negotiation skills
Good customer service skills
Candidates who meet the above specifications should apply enclosing their detailed CV together with references), certified copies of educational and professional qualifications, contact address, phone number (s) and email address to: Interested candidates should send their CVs to hr.africapa[email protected]  by Saturday,  18th November, 2023 at 17 hours.