Full Time
Applications have closed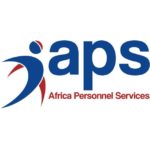 Website Africa Personnel Services Ltd
Think Staff. Think APS
At Africa Personnel Services, our people are the most important resource. We pride ourselves in the quality of our employees and ensure employees condone all our values. Our international business is built on sound Human Capital principles, while offering all our clients the highest levels of loyalty, integrity, and respect. Since 1996, we have been facilitating livelihoods for thousands of people across Africa and beyond.
We are looking to recruit an observant lifeguard to ensure the safety of visitors to our pools and  to be responsible for warning swimmers of improper activities or danger and enforcing pool regulations and water safety policies. They will administer first aid in the event of injury, rescue swimmers in distress or danger of drowning, and administer CPR and/or artificial respiration, if necessary. If this is you, we would love to hear from you.
Duties and Responsibilities
Supervises swimming activities at pool and ensures that policies, guidelines, and safety procedures are followed.
Evaluates conditions for safety and initiates pool emergency action plan as required.
Inspects pool facilities, equipment, and water to ensure that they are safe and usable.
Supervises and assists in cleaning the pool and related facilities and equipment, assists with chlorine residual water tests and with records and charts of water tests and records of accidents, and adds chemicals to pool water as directed.
Resolves scheduling conflicts to ensure safe pool environment when competing programs/priorities require use of pool facilities.
Assisting with swimming lessons if any.
Explaining and enforcing rules, regulations, and policies to ensure the safety of patrons.
Monitoring designated areas to recognize signs of danger.
Warning swimmers regarding unsafe situations.
Maintaining order in swimming areas.
Responding to emergencies and rescuing swimmers in danger of drowning.
Performing first aid procedures.
Maintaining cleanliness and orderliness of all areas.
Maintaining records and reports.
Special skills and attributes
Knowledge and ability to evaluate water conditions at the pool to determine any potential dangers or hazards.
Ability to adjust programs as necessary to ensure the safety of the visitors and other staff.
Swimming proficiency and comfort in all types of water conditions.
Ability to judge and evaluate evolving dynamics of individuals participating in pool activities to immediately assess their capabilities and threats to their safety.
Knowledge of on-site protocols, operational procedures, and safety policies.
Knowledge of methods and techniques for providing on-site emergency medical services
Qualifications
High school diploma or equivalent
Minimum of 6 months to 3years of related work experience
Certified Red Cross Lifeguard Training Certificate, or equivalent
Red Cross CPR for the Professional Rescuer, or equivalent
Red Cross Standard First Aid, or equivalent
First Aid and CPR certification.
Proficient communication skills, both verbal and written.
Proficient in interacting with people of various ages from diverse backgrounds.
Available to work shifts.
KINDLY NOTE THE FOLLOWING.
ALL CVs shared must be in PDF FORMAT and the position being applied for must be clearly indicated in the subject line of your email.
Attach at least 3 traceable references.
Valid email addresses of references must be included on the reference list.
DO NOT share your certificates at this time.