Full Time
Applications have closed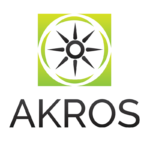 Understanding Behavioral and Social Drivers of Vaccination Uptake
Company information:
Akros is a cutting-edge organization that establishes data-driven systems that improve the health and wellbeing of disadvantaged communities. We pride ourselves in our ground-level knowledge of the health systems where we work, and our ability to provide novel, lasting solutions implemented in developing regions. Find out more about Akros at www.akros.com
Background:
Many countries in the African region have encountered challenges in achieving high uptake of COVID-19 vaccination despite adequate supply of vaccines. To increase national vaccination coverage, it is crucial to understand behavioral and social drivers (BeSD) of low vaccination within communities. Traditional methodology for collecting BeSD data require expensive and often time-consuming surveys that are typically conducted nationally and only conducted periodically. Routine monitoring of core BeSD indicators at the community level will offer insights into how to continually improve vaccination program implementation by generating timely and localized insights on vaccine demand.  These insights will enable national and subnational immunization staff to monitor drivers and barriers of vaccination, track trends, and examine the impact of potential interventions to address demand gaps, and ultimately increase COVID-19 vaccination uptake. In addition, global partners, including WHO and GAVI, have expressed a need for regular collection, analysis, and use of BeSD drivers and barriers to COVID-19 vaccination at the country-level, both nationally and subnationally. This US-CDC funded pilot project will look to leverage existing data collection modalities while introducing enabling technologies such as SMS, WhatsApp and IVR (Interactive Voice Response) to generate key BeSD indicators that will feed into aggregate information systems such as DHIS2. This project will be implemented in Zambia along with key stakeholders including the Ministry of Health in Zambia, HISP Zambia, and WHO. The target timeline to implement this pilot is from January 2023 to December 2023.
Job description
We are looking for a skilled, technical program manager (PM) to work with and support field-based implementation teams, understand field needs, and translate those needs into planning and implementation system design and modifications. The PM will independently establish close working relationships with the relevant Ministry of Health teams, will spearhead coordination with stakeholders and implementing partners, and will maintain a strong understanding of all aspects of the project, managing and tracking tasks against timelines. Best candidates will be ready to jump in and work with our technical teams to configure and deploy digital platforms for data collection and intervention planning, to swiftly meet client needs.
Specific roles:
Conduct desk reviews and meet relevant partners to understand the BeSD preventing vaccination uptake in Zambia and the region and to understand what solutions have been successfully implemented to inform routine response activities at national and sub national level
Engage with national, regional and local (district, health facility and field team) stakeholders to understand existing data collection modalities looking to understand BeSD preventing vaccination uptake
Support the Ministry of Health, AFENET, and CDC team during planning, implementation, and dissemination of results from the BeSD project
Organize, participate in, and help to facilitate meetings and workshops with Zambia Ministry of Health officials, CDC, telecommunications companies, and any other partners in Zambia as relevant to project activities
Coordinate and communicate with all relevant stakeholders and partners as needed to implement the study and ensure the activities align with the workplan and are implemented according to the timeline
Provide technical support to develop the study protocol including consultation on best practices and feasible methodologies in the Zambia country context
Manage the development, training and implementation of a data collection system for collecting behavioral and social drivers' data from the community, monitoring the quality and completeness of BeSD data collected
Support the analysis of the collected BeSD data for use to increase vaccine demand at both national and subnational levels; may include activities such as development of indicators or integrating visualizations into existing or new national/subnational dashboards or reports
Contribute to and review any reports, presentations, and manuscripts resulting from this project
Education & Qualifications:  A Master's degree in public health, information systems or monitoring and evaluation, is preferred
Experience:
At minimum 5 years or more with management experience in the design, implementation and management of health information system programs of similar size, complexity and setting.
Preferable demonstrated experience in conducting surveys with the telecoms industry, capturing data through IVR, WhatsApp, SMS or USSD and working with HMIS or DHIS2 teams in Zambia.
Demonstrated leadership skills and experience in building and maintaining productive working relationships with colleagues and host governments.
Proven record of building teams and fostering collaboration to achieve program goals, meeting program milestones, and producing quality program results.
Skills:
Strong database, Microsoft Excel, and other informatics (health information systems) and computer data management skills preferred.
Exceptional communication skills (including presentations) in written and spoken English.
Excellent knowledge of data collection protocols for quality data collection and verification.
Proven ability to analyze multiple sources of data to identify data trends and provide recommendations on project implementation.
Term, Location and Payment
This position will start in February 2023 ending in December 2023 with potential for continued employment based on performance and continued project activities. Salary will be dependent on experience. The position will be located in Lusaka Zambia with an estimated 30% local travel.
Application Instructions
Submit applications by January 20, 2023. Candidates are encouraged to apply early. To apply, please submit a cover letter and CV with references to [email protected] with "Application: HIS Project Manager and Informatics Specialist" as the email's subject line.