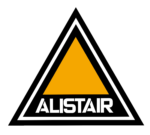 Website Alistair Logistics Zambia
Making Africa work better!
The Head of Driver Manager & Training is responsible for assisting the Head of Operations with the design, delivery, development and maintenance of the Alistair Group driver training (and specialist driver training) program as well all processes for the effective management of drivers through driver discipline, communication, analytics and problem-solving.
The Head of Driver Management and Training reports to the Head of Operations (Road Freight). The scope of the responsibilities of the Head Driver Management & Training includes the management of a team of Driver Trainers and Driver Managers within the region. The Head of Driver Management
& Training must be a hands-on, self-starter, who can help to keep our operation uniform within the region, liaising directly with the HSSEQ department.
Duties & Responsibilities:
Support Alistair Group Operations so that all training and driver management objectives are met at the required standard and in accordance with the company's values.
Conduct regular driver needs analysis to ensure all fleets are supported by at least a 10% driver buffer at all times.
Ensure driver training and management is delivered in accordance with the respective Alistair directives, processes and standards.
Provide instruction, supervision and mentorship to Driver Managers & Trainers, ensuring compliance with all Alistair driver training and management processes.
Ensure that all instructional materials are appropriate for all programs taught, making the necessary recommendations, where necessary.
Define new training and driver management processes, gaining approval for them, leading their implementation and then driving conformance to agreed Key Performance Indicators (KPIs)
Present instruction in a professional, timely and accurate manner, consistent with best practice worldwide.
Maintain precise records ensuring all training and driver documents are captured, controlled and updated in the respective dashboards and/or internal systems.
Evaluate and provide feedback with regards to driver performance on a monthly basis.
Spearheaded all driver disciplinary issues.
Conduct driver reviews and driver disciplinary proceedings as is deemed necessary.
Ensure compliance with company policies and procedures and relevant legislation.
Liaise with external stakeholders.
Contribute with any innovative ideas or ways that may lead to the improvement of driver training and management.
Actively drive Alistair Group's Health, Safety, Environment and Quality vision and values.
Report any accidents, thefts, fines or breakdowns to the relevant departments, ensuring all legal interests are followed up.
Ensure that information related to the interests of Alistair Group and/or the markets within which we operate are communicated to management and other relevant internal stakeholders.
Perform any other tasks as may be required by the Head of Operations and/or Principals.
Job Profile:
Good communication (Proficient English) and cooperation skills.
Strong management skills
Good analytical skills.
Details orientation (accuracy and quality orientation when working).
High levels of responsibility and accountability.
Hands-on, energetic, hard-working, with high levels of dedication.
Results-orientated with excellent time management skills.
Planning and Organizational skills.
Able to establish and maintain effective working relationships with colleagues and Managers.
Conflict Management ability.
Pro-active management style with initiative, dynamism and assertiveness approach.
Good judgment and ability to lead by example by demonstrating high ethical and moral behaviours, whilst ensuring compliance with HSSEQ and ABC policies for self and direct reports.
Show high levels of skill and interest in developing direct reports
Available to pursue personal development of skills and knowledge necessary for the effective performance of the role.
Qualification and Experience:
Bachelor's Degree in Logistics/Finance/Economics/Business Management
Honours or Masters Degree Advantageous (MBA a bonus)
Minimum 5-10 years' Driver Training and Management experience.
Experience driving articulated vehicles, specifically HOWO SINO, with splitter gearboxes.
Experience with Triaxles, Pup and Super-link trailers.
Train the Trainer Certification.
Driver Trainer Certification.
Dangerous Goods Certification.
Good knowledge and experience of transport management software solutions.
Zambian Citizen