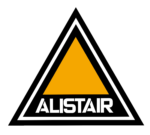 Website Alistair Logistics Zambia
Making Africa work better!
1. Overall Purpose
To liaise with the government to ensure the overall customer experience is best in the region
Building relationships with relevant Government agencies and influencers to ensure customer satisfaction.
To manage liabilities to ensure legislative compliance and achievement of best practices to meet Corporate objectives with the ultimate goal of providing
Build a systematic approach to resolving issues.
Ensure compliance with company policies and procedures and relevant Zambian legislation.
To promote continual improvement, humility, and safety across the Group.
2. Accountabilities & Responsibility Areas
Working closely with public affairs, government relations, and internal stakeholders.
Supporting the monitoring of legislative developments and internal company policies and procedures affecting the business environment.
Overseeing the Government regulations.
Monitoring the regulatory environment on potential logistics regulations.
Ensuring the smooth running of our operations with government officials.
3. Health, Safety & Environment.
Actively support Alistair Group health, safety & environment policies and procedures.
4. Formal Training/Education/ Experience
University graduate with at least 3 years of relevant experience with solid knowledge of government functions and policies
5. Knowledge & Skills
International exposure.
Possess a good trade contacts network.
Excellent communication skills, analytical skills, and planning ability.
Excellent command of English and local languages, both spoken and written.