Full Time
Applications have closed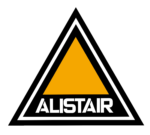 Website Alistair Logistics Zambia
Making Africa work better!
Responsibilities-:
Collect Proof of payment documents from fleet teams, client liaisons, and/or border agents and ensure that they are uploaded before trucks arrive at the border.
Submit a daily document upload report. Liaise with the IT team in case of any challenges with the document upload tools.
Ensure pre-alerts have been uploaded and submitted to the auditing team for audit and follow up with border agents to ensure they are received.
Apply for and process BIVAC inspections
Apply for and process COD/FERI documents
Providing a support role to operations.
Requirements:
A minimum of a Degree or Diploma in Business/Logistics/ or any other relevant discipline.
Logistics experience is required in a similar role
Ability to operate phone and email communication.
Ability to work in a team
Computer knowledge and data entry skills are necessary to effectively complete job duties.
Ability to maintain composure and react professionally during periods of stress with somewhat limited information periodically.
Demonstrate the ability to anticipate and evaluate problems and situations and draw logical conclusions and implement practical solutions.