Full Time
Applications have closed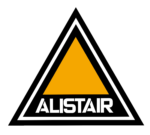 Website Alistair Logistics Zambia
Making Africa work better!
Experience & qualifications:-
A minimum of University Graduate Degree in any relevant discipline or equivalent vocational experience in Transport / Logistics service support
LEAN SIX SIGMA (Desirable)
Project Management (Desirable)
Business Management (Desirable)
Sales Training and Business Negotiation (Desirable)
Leadership skills to motivate and inspire team members
Clear communication skills ensuring clear and candid information
Strong management skills ensuring efficient use of resources
Computer Literacy to effectively operate and manipulate online management systems
Faultless administration skills ensuring accurate and efficient procedures
Problem solving skills to ensure obstacles to progress are overcome
Responsibilities and Duties
Maintain a register of approved Alistair Group (AG) Road Freight Subcontractors.
For each subcontractor, maintain a register of authorised drivers and vehicles that are graded and registered as quality approved to carry AG Cargo.
Ensure current Terms and Conditions are continually updated and are communicated and acknowledged by the subcontractor.
Negotiating agreements for the transportation of AG Cargo back-to-back with client/customer terms and conditions. Special attention paid to free time and demurrage agreements.
Generate Loading Confirmation documentation for the subcontractor detailing all subcontracted transportation of AG Cargo
Create trip folders for all subcontracted transportation of AG cargo and ensure all documentation for the project is collated and submitted to financing for trip reconciliation and invoicing.
Comply with current micro-financing arrangements and procedures provided to subcontractors.
Ensure subcontractor operations staff are fully aware of all transit and journey management procedures and legal requirements and ensure their compliance.
Assist the Subcontracting Lead with conducting due diligence inspections and/or annual reviews and provide support to any resulting subcontractor development action plans.
Assist the AG Driver Training wing to deliver any required subcontractor driver training packages or briefings.
Provide timely feedback (daily Reports) to the subcontractor, ensuring that all delays not caused by the subcontractor are communicated clearly.
Special attention paid to management of expectations regarding free time, potential standing charge claims, and demurrage charges..
Ensure all internal reporting procedures are followed and performance appraisal data capture is accurate and timely.
Serving as a general assistant to the Subcontracting Lead seeking continual improvement and promoting best practices amongst the Road Freight team.