Full Time
Applications have closed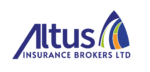 ALTUS INSURANCE BROKERS LIMITED
Altus Insurance Brokers Limited is an equal opportunity employer and therefore seeks to recruit a qualified person to fill the Assistant Broker position whose duties are likely to range from assisting the Broker and Broking Manager in offering quality services to the business clientele to managing and handling claims.
Roles, Duties and Responsibilities
The Assistant Broker will be expected to perform any of the following tasks:
Maintain a book of personal lines business and corporate accounts.
Meet renewal deadlines for both personal lines and corporate accounts and pre-renewal meetings to be conducted three months before policy expiry.
Ensure all client accounts are accurately and clearly documented with complete information and all forms such as proposal forms attached.
Serve walk in personal clients.
Ensure all personal transactions are fully paid upon invoicing or get prior approval to grant debt from the Supervisor and collect premiums for corporate clients.
Ensure Files are maintained in accordance with the company policy.
Ensure detailed updated claims summaries are sent to both Individual and corporate clients as assigned.
Overdue and problematic claims shall be escalated to the Supervisor immediately.
Specification and Qualification
Typical qualities of a successful Broker include:
Diploma In Insurance
Grade 12 certificate with credits or better
2 years' experience in the Insurance industry, broking experience will be an added advantage.
Must have strong experience in sales with the ability to manage client relationships.
Computer literate
Valid driver's license
Excellent communication and interpersonal skills.