Full Time
TBA / Month
June 2, 2023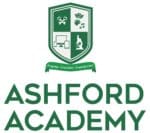 Website Ashford Academy
Progress. Innovation. Empowerment
COMPANY BRIEF
Ashford Academy is a member of the Rhodes Park Schools Group, the leading private education provider in Zambia.  Ashford Academy is a co-educational boarding and day school that commenced operations in January 2022, starting with Grades Eight, Ten, and Eleven classes.
Founded on solid values, Ashford Academy is focused on empowering learners with a desire for lifelong learning that thoroughly develops them into skilled problem solvers, confident collaborators, responsible citizens, and critical thinkers motivated to excel in a changing and uncertain global economy.
Setup on a 30-hectare estate, ideal for an engaging extra-curricular offering, Ashford Academy offers learners a flexible and balanced curriculum that provides them with options in the National pathway (Zambia Basic Education Course) and the International pathway through Cambridge IGCSE.
As an equal opportunity employer, Ashford Academy requires the services of a suitably qualified individual who is well-motivated and results-driven to be appointed in the position of Administrative Operations Executive.
JOB PURPOSE & DIRECT REPORTING
The main function is to provide supervisory management and leadership to assigned Admin Team Members by working closely with the Administrative Manager to whom she/he reports directly and is an assistant and to drive planning and coordination of operations as support services to ensure the whole company functional areas are running smoothly in achieving the Department and Company's goals and objectives.
KEY RESPONSIBILITIES
Besides other duties and responsibilities that include those detailed in the Job Description, you will be responsible for:
Overall maintenance and Safeguarding of the physical Company facilities and properties in a condition of operating excellence and safety so that full use of them may be realized at all times.
Various Works project execution, ensuring that planning, material acquisition, human resource identification, and execution are within the scope of the works, and contributing to systems and process innovation to achieve appropriate project management.
Conduct regular operational reviews and audits for preventive maintenance.
Devising and Maintaining workflows whilst implementing cost reductions and developing reporting procedures, etc.
Ensure resource assignment, work allocation, training development, and performance management of subordinate Team members are completed in a timely manner
Interpreting and operationalizing the objectives, vision, and mission of the Company.
Set operational goals to meet or exceed performance expectations.
Supervise all the staff designated under your office to ensure they perform to meet required standards in line with company guidelines.
Responsible for scheduling and assigning operational work under your office, setting priorities, and directing the work of your Team
Prepare and administer the budget for Repair and Maintenance works.
Enhance the flow of information within the Company to facilitate other business operations on matters related to your office, and communicate with management teams to confirm the execution of company processes.
Develop and implement plans to improve operational effectiveness and efficiency as support services.
Any other tasks within the realm of the job as may be assigned from to time
QUALIFICATIONS AND EXPERIENCE
Bachelor's Degree in Business Related Fields such as – Business Administration, Project Management, etc.
Has experience in a supervisory position.
Minimum of 1 year of work experience.
APPLICATION PROCESS
If you are interested in any of the above positions and meet these terms, forward your Cover Letter, CV, and copy of your professional and academic qualifications to [email protected]