Full Time
TBA / Month
March 31, 2023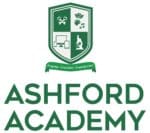 Website Ashford Academy
Progress. Innovation. Empowerment
COMPANY BRIEF
Ashford Academy is the newest member of the Rhodes Park Schools Group, it is a co-educational non-denominational secondary boarding and day school. The School was established by founders with a long history of excellence in Zambia's education sector that stretches back to the 1960s.
Set upon a 27-hectare estate, ideal for an engaging extra-curricular offering, Ashford Academy offers learners a flexible and balanced curriculum that provides them with options in the National pathway (Zambian Education Curriculum) and the International pathway through Cambridge IGCSE.
We are deeply committed to the continuous professional development of our staff and you will be joining an enthusiastic, friendly, and well qualified team. Ashford Academy requires the services of suitably qualified individuals who are well-motivated and results-driven to be appointed in the following positions.
JOB LOCATION
6 Miles, Ngwerere, Lusaka – Zambia
JOB PURPOSE AND RESPONSIBILITIES
The position holder's primary role is supporting the Head teacher to ensure effective learning and teaching through the provision and delivery of a modern, broad, balanced, and cutting-edge curriculum in the School. A track record of outstanding teaching, whole school pastoral experience, and the ability to mentor colleagues is vital.
To assist in setting direction for the school to enable all learners to reach their potential, and to translate a vision into a whole school curriculum with consistency and high expectations.
To support the Head Teacher in conducting employee performance management and ensure that plans to monitor and mentor teachers are effected.
To support the Head of School in Managing the boarding staff and operations.
To support in the recruitment and orientation process of new staff and provide input into the staff welfare initiatives and once agreed, support implementation.
To monitor curriculum, teaching, and learning, and work with teachers and make recommendations for modifying them as needed.
Monitor the progress of pupils throughout the year, identifying gaps and any underachievement (through book scrutiny, planning checks, observation, discussion with pupils etc.).
To manage teaching and learning to ensure that there is a high degree of consistency and innovation in teaching practices to enable personalized learning for all students.
To support in developing the annual school budget and administer the approved budget and school resources to ensure budgetary and cost control measures are observed in the delivery of education services.
To maintain communication with the school authorities, parents, and community (local authorities, government agencies and wider Independent Schools community).
To undertake the professional duties of the Head teacher, in the event of her absence from the school to enable continuity in professional leadership and management of the school.
Provide regular feedback for colleagues in a way which recognizes good practice and supports their progress against professional and performance management objectives resulting in a tangible impact on students learning.
KEY COMPETENCIES AND QUALIFICATIONS
The applicant for the role should hold a minimum of a Bachelor's Degree in Education.
Qualified teacher registered with The Teaching Council of Zambia (TCZ)
Certificate/Diploma/Degree in Education Leadership and Management will be an added advantage
At least 10 years' Secondary school teaching experience
Should have good counseling and communication skills
Must be familiar with the Secondary school pathways of Examinations Councils of Zambia (ECZ) and Cambridge Assessment International Education (CAIE)
APPLICATION PROCESS
If you are interested in filling any of the above vacancies and believe you meet the specified terms, forward your Cover Letter, CV, NRC, TCZ License and certified copies of professional qualifications to [email protected] and clearly state the position you are applying for in the subject of your email.
Please note that applications that will not be in conformity with the above specifications will not be considered.