Full Time
TBA / Month
Applications have closed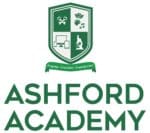 Website Ashford Academy
Progress. Innovation. Empowerment
COMPANY BRIEF
Ashford Academy is a member of the Rhodes Park Schools Group, the leading private education provider in Zambia. Ashford Academy is a co-educational boarding and day school that commenced operations in January 2022, starting with Grades Eight, Ten, and Eleven classes.
Founded on solid values, Ashford Academy is focused on empowering learners with a desire for lifelong learning that thoroughly develops them into skilled problem solvers, confident collaborators, responsible citizens, and critical thinkers motivated to excel in a changing and uncertain global economy.
Setup on a 30-hectare estate, ideal for an engaging extra-curricular offering, Ashford Academy offers learners a flexible and balanced curriculum that provides them with options in the National pathway (Zambia Basic Education Course) and the International pathway through Cambridge IGCSE.
We aim to empower all learners with a world-class academic foundation and character education, challenging them to set high expectations for themselves beyond secondary education.
Our philosophy recognizes each learner's individuality in our teaching and learning as a premise for producing a holistic education that complements their talents, experiences, love for learning, and interests.
As an equal opportunity employer, Ashford Academy requires the services of a suitably qualified individual who is well-motivated and results-driven to be appointed in the position of Physical Education and Art Teacher.
RESPONSIBILITIES
Duties include, but are not limited to:
Conducting practical PE lessons, including both indoor and outdoor classes.
Ensuring that children compete to their ability level and aren't exposed to unnecessary injury or illness through school sports.
Motivating school children to take up new sports or athletic pursuits.
Evaluating the performance of students throughout the school year.
Training and coaching school sports teams to compete and succeed in nationwide events.
Transporting individual competitors, school teams, and other teachers to and from school sporting events.
Ensuring that students pass their practical and theoretical PE exams.
Developing students' drawing, coloring, and painting techniques.
Providing instruction on the use of media such as graphite and charcoal pencils, as well as oil, acrylic, and watercolor paint.
Teaching students about art history.
Assigning and grading projects and examinations.
Recording and reporting on students' progress.
KNOWLEDGE, EXPERIENCE & PERSONAL COMPETENCIES
Full Grade 12 certificate with 5 Credit or better;
A minimum qualification of a Diploma in Physical Education and Art, A Bachelor's Degree in Physical Education will be an added advantage.
Should coach at least 3 of the following sporting disciplines; Basketball, Rugby, Hockey, Volleyball, Tennis, and Swimming.
Three (3) years of experience in a reputable school.
Holder of qualified Teacher license from Teaching Council of Zambia (TCZ);
A creative and enthusiastic approach to teaching and outdoor learning;
Must be computer literate;
APPLICATION PROCESS
If you are interested in filling any of the above vacancies and believe you meet the specified terms, forward your Cover Letter, CV, NRC), TCZ License and certified copies of professional qualifications to [email protected] and clearly state the position you are applying for in the subject of your email.
Please note that applications that will not conform to the above specifications will not be considered.