Full Time
Applications have closed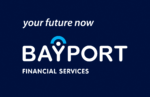 Bayport Financial Services
SENIOR CUSTOMER SERVICE ASSISTANT – CLEARING (1) 
JOB SUMMARY
Reporting to the Back Office Unit Head. This individual is responsible for the performance and efficient daily operations of the clearing operations unit in the department.
JOB SPECIFICATIONS
To validate all clearing transactions (DDACC and Cheque Clearing) and internally raised vouchers.
System authorisation of transactions
Ensure accuracy and quick processing of all transactions, in line with standard procedure
Adherence to the Zambia Electronic Clearing Rules
Effective and efficient processing of client instructions
To ensure all clearing transactions are validated in the clearing systems and sent in the respective sessions.
Co-ordinate all required tasks for daily successful completion of tasks.
Ensure that all transactions have been passed correctly by the team and necessary verifications done.
To ensure unpaids are returned through the internal system to Zechl on time.
To ensure technical verification is performed and that amounts match in both words and figures.
To ensure timely acting to perform call backs on cheques above threshold limits.
To ensure there are no missing cheques by checking and comparing totals against items received from clearing department.
To ensure YUFIG messages are sent promptly for cheques unpaid with technical reasons.
To ensure YUGIGs from other banks are acted on promptly and accounts debited.
To ensure timely acting on YUFIG messages received from other banks.
To reconcile suspense accounts and ensure that there are no items above life span.
To ensure that clearing transactions do not cause excesses on customer accounts.
To ensure all inwards received for the day are validated and work balanced before end of day.
To investigate and attend to queries pertaining to customer accounts.
To ensure that clearing transactions conform to money laundering regulations.
MINIMUM ENTRY REQUIREMENTS
Grade 12 Certificate and / or equivalent (with Mathematics)
Degree in banking and financial or equivalent from recognised university.
2 – 3 years' experience
OTHER SKILLS AND ATTRIBUTES
Financial industry knowledge and working experience.
Knowledge of clearing rules and operation of the internal clearing system.
Computer literate.
Good communication skills.
Strong interpersonal skills to build relationships with staff.
TO APPLY
Suitable candidates must send their applications to [email protected] with the position applied for as the email subject, attaching their current CVs and professional/academic certificates.
The closing date for receiving applications is 2 September 2023. Only shortlisted candidates will be contacted.