Website Do it by getting an up to 75% UNICAF Scholarship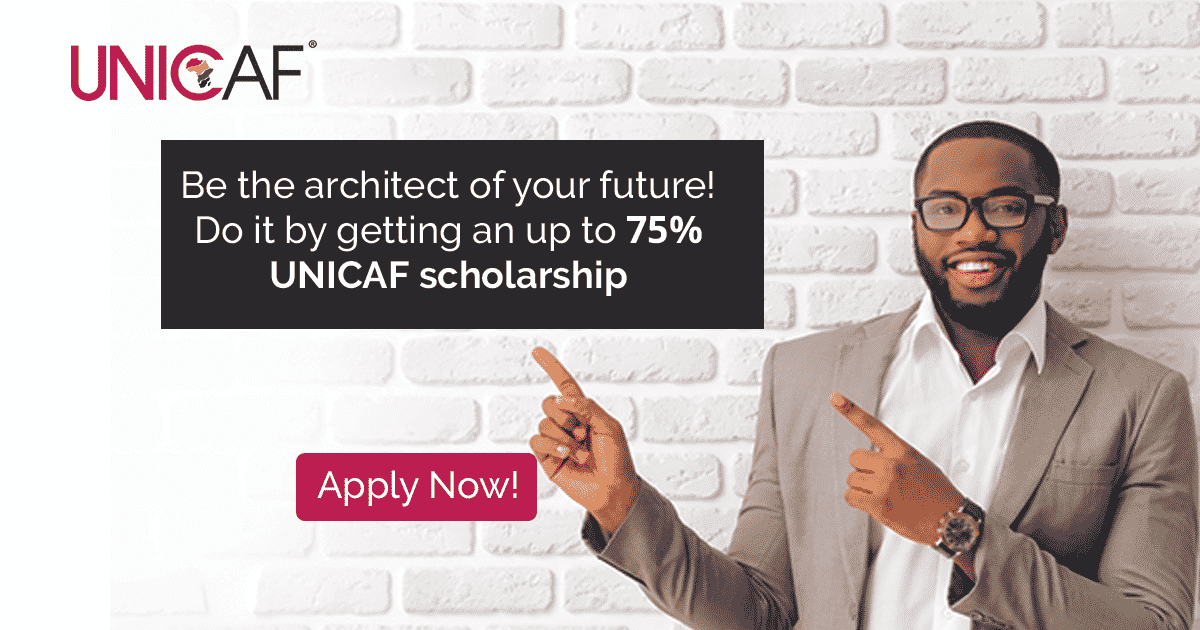 Don't put your future on hold! Kick-start your ideal career by applying for an up to 75% UNICAF Scholarship.
UNICAF emphasises on delivering the Finest Quality Online Education. Apply today and get a FREE Tablet (*terms and conditions apply)!
UNICAF understands students and for that reason it offers one of the most generous scholarship programs available. Technology was always a vital key point and UNICAF re-innovated the online studying experience by developing an unrivalled state-of-the-art e-learning platform, giving access to students in sub-Saharan Africa, and almost anywhere in the world.
UNICAF partners with globally recognised prestigious institutes in the UK, the US, Europe and Africa in order to provide high quality online Master, Bachelor and Doctorate degrees to the benefit of students based in Africa and other countries Globally.
The University of South Wales in the UK  
Bachelor's degree     
BA (Hons) Business Studies (Top-up degree)
Master's degree programmes 
MBA – Master of Business Administration
MA Education (Innovation in Learning and Teaching)
MSc Psychology
MSc Public Health
LLM Laws
Multi-campus Unicaf University in Africa
Bachelor's degrees 
BSc in Computer Science
BA in Hospitality Management
BA in Business Administration
BSc Accounting
Master's degrees 
Master in Business Administration – MBA
MBA Management
MBA Finance
MBA Oil & Gas Management
MBA Management Information Systems
MBA Health Management
Master of Public Administration – MPA
MA Education
MSc Organisational Psychology
MA Psychology
MSc Managerial Psychology
MSc Health Management
MSc Web Design and Development
Master of Laws – LLM
Doctorate degrees 
PhD – Doctorate of Philosophy
DBA – Doctorate of Business Administration
EdD – Doctorate of Education
If you wish to learn more about the UNICAF Scholarship Programme or the available study programmes, please visit www.unicaf.org.