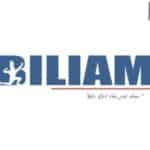 Biliam Works Limited
We get the job done!
About Biliam Works
Biliam works limited is a dynamic and growing company specialising in the supply of spare parts and servicing for heavy equipment. We pride ourselves on our commitment to delivering high-quality products and exceptional customer service. As we expand our operations and focus on product development, we are seeking a highly skilled and motivated Research & Development Officer to join our team and drive our R&D efforts.
About the role:
As an R&D Officer at Biliam Works Limited, you will be responsible for leading and managing the research and development activities of the company. Your role will involve conducting market research, designing and testing new products, and collaborating with cross-functional teams to drive innovation. The ideal candidate will have a strong technical background, excellent problem-solving skills, and a passion for pushing the boundaries.
Key Responsibilities:
Collaborate with cross-functional teams, including engineers, technicians, and marketing, to define project objectives and develop project plans.
Design and develop prototypes and proof-of-concepts for new products, considering factors such as performance, reliability, and cost-effectiveness.
Stay updated on industry advancements and emerging technologies relevant to heavy equipment and spare parts.
Manage project timelines, resources, and budgets to ensure projects are completed within scope and on schedule.
Collaborate with suppliers and external partners to explore collaborative R&D opportunities and leverage external expertise.
Prepare and present reports, findings, and recommendations to stakeholders, including management and senior leadership.
Ensure compliance with relevant regulations and standards throughout the R&D process.
Drive a culture of innovation and continuous improvement within the company as a whole.
Monitor and assess competitor activities and market trends to identify areas of competitive advantage and potential threats.
Maintain accurate documentation of research, development, and testing activities, including specifications, test results, and intellectual property considerations.
Requirements:
Bachelor's degree in Mechanical Engineering, or any field.
Proven experience in a research and development role.
Excellent problem-solving and analytical skills, with the ability to apply innovative thinking to complex challenges.
Strong project management skills, with the ability to prioritize tasks, manage resources, and meet deadlines.
Excellent communication and collaboration skills, with the ability to work effectively in cross-functional teams.
Familiarity with relevant regulations and standards in the heavy equipment industry.
Proficiency in data analysis and presentation software.
Passion for innovation and keeping up with the latest technological advancements.
Compensation:
We offer competitive compensation, a supportive work environment, and opportunities for professional growth and development.
To Apply:
If you are a dedicated and results-driven individual looking to contribute to a thriving organization, please submit your resume and cover letter to [email protected]
We look forward to reviewing your application!