Full Time
September 30, 2023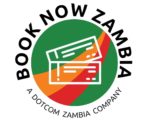 Website Book Now Zambia Limited
Award Winning Zambian ICT Company
Company Overview:
Book Now Zambia (www.booknowzambia.com)  which is owned by Dot Com Zambia, is an award winning Zambian ICT company. Book Now Zambia is a proven technology company with several rapidly growing product offerings in the Zambian Public and Private  sector with flagship products such as electronic tolling (eTolls) and electronic levies (eLevy), as well as Private Sector driven by products such as electronic fuel (eFuel).
Role Overview:
The Chief Operating Officer (COO) will be a key member of our executive leadership team, responsible for overseeing and optimizing the day-to-day operations of the company. The COO will work closely with the CEO and other senior leaders to drive the company's strategic goals, operational excellence, and sustainable growth.
Key Responsibilities:
1. Strategic Leadership
Collaborate with the CEO and other executives to define and execute the company's strategic vision and goals.
Translate the company's long-term strategy into actionable plans and initiatives.
2. Operational Excellence
Streamline and optimize internal processes, workflows, and systems to maximize efficiency and productivity.
Establish and monitor key performance indicators (KPIs) to track operational performance and make data-driven decisions.
3. Financial Management
Manage the company's financial resources, including budgeting, forecasting, and cost control.
Ensure financial sustainability and profitability by identifying opportunities for revenue growth and cost reduction.
4. Team Leadership
Build and lead a high-performing operations team, providing mentorship, guidance, and professional development opportunities.
Foster a culture of collaboration, innovation, and accountability within the organization.
5. Technology and Infrastructure
Oversee the development and maintenance of technology infrastructure, ensuring scalability, security, and reliability.
Evaluate and implement emerging technologies that can drive innovation and efficiency.
6. Risk Management and Compliance
Identify and mitigate operational risks, ensuring compliance with relevant laws, regulations, and industry standards.
Develop and implement risk management strategies and contingency plans.
7. Business Development
Identify new business opportunities, partnerships, and markets to support company growth.
Lead negotiations and strategic initiatives to expand the company's market presence.
8. Investor Relations
Cultivate and maintain relationships with potential investors, analysts, and other stakeholders.
Develop and execute an investor relations strategy to effectively communicate the company's financial performance and strategic initiatives.
Prepare and present financial updates, reports, and presentations for investors and the board of directors.
Act as the primary point of contact for investor inquiries and requests.
Qualifications:
Proven experience as a COO or in a similar executive leadership role within a technology company.
Strong background in strategic planning , execution and IT Project management
Excellent financial acumen and budget management skills.
Exceptional leadership and team-building abilities.
In-depth knowledge of technology trends and their application to business operations.
Strong problem-solving and decision-making skills.
Outstanding communication and interpersonal skills.
Education:
Bachelor's degree in a relevant field (e.g., Business, Technology).
MBA or advanced degree would be a plus
Benefits:
Competitive salary and performance-based bonuses.
Comprehensive benefits package.
Opportunity to lead and shape the future of a dynamic technology company.
Collaborative and innovative work environment.
Application Instructions:
Interested candidates should submit their CV and a cover letter outlining their qualifications and relevant experience to [email protected] by September 30, 2023