Full Time
Applications have closed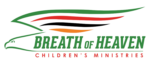 Website Breath of Heaven Children's Ministries
Breath of Heaven Children's Ministries (BOHCM) is a registered NGO dedicated to helping meet the needs of orphans in Zambia. Located in Barlastone Park, Lusaka, the Ministry currently incorporates a Children's Village, which provides residential care for 100 orphans and vulnerable children, a primary/secondary school with an enrollment of 400 students, medical clinic and community church. We are near completion of our new vocational trade school which will provide will provide a quality post-secondary education that will further impact the lives of our children and the community.
We are looking for a skilled leader/principal who can oversee the development of the vocational trade school from the ground up, including the hiring of staff, furnishing the facility, purchasing necessary supplies and equipment, and providing strategic direction for the school. In addition, you will need to know TEVETA's regulations and requirements to obtain full licensing for the institution and ongoing management.
CANDIDATE QUALIFICATIONS
Bachelor's Degree in Education, Education Management or any relevant field
Accredited Trainer, Assessor and Examiner with TEVETA
Knowledge and experience in Human Resource Management
Financial Management knowledge and experience
Five years minimum management experience
Minimum of 5 Years Teaching Experience
At least 35 years old
Exemplary Christian character and active in a local Christian church.
Effective communicator, creative problem-solver, collaborative decision-maker
APPLICATION PROCEDURE
Interested candidates should send an application no later than 11 th August 2022, to the persons listed below. Candidate interviews will begin as soon as applications have been received. To ensure consideration for the position, interested candidates are encouraged to apply at the earliest possible time.
Applicants should send the following in a single pdf file.
A letter of application, explaining your strengths as a candidate and why you are interested in the Principal for the Vocational Trade School position at Breath of Heaven Children's Ministries, not to exceed two pages.
A statement describing your leadership style, not to exceed one page.
A current résumé not to exceed two pages.
A one-page list of references with current addresses, phone numbers and email addresses
Two letters of reference: one from your supervisor and one from your pastor or other personal reference.