Full Time
Applications have closed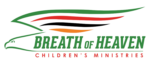 Website Breath of Heaven Children's Ministries
Breath of Heaven Children's Ministries (BOHCM) is a registered NGO dedicated to helping meet the needs of orphans in Zambia. Located in Barlastone Park, Lusaka, the Ministry currently incorporates a Children's Village, which provides residential care for 100 orphans and vulnerable children, a primary/secondary school with an enrollment of 400 students, a medical clinic, and a community church. We are near completion of our new vocational trade school which will provide a quality post-secondary education that will further impact the lives of our children and the community.
We are looking for a skilled leader/Lecturer or Instructor who can train students in Bricklaying Trade Test (TQF-4).
In addition, you will need to know TEVETA's regulations and able to translate the TEVET curricula.
Candidate Qualifications:
Minimum Qualification: Advanced Certificate (TQF Level 5) in Bricklaying or in any other relevant field plus Teaching Methodology Certificate Qualifications
Knowledge and experience in class management
Knowledge and experience in preparation schemes of work, records of work, and lesson plans
Accredited Trainer and Examiner of TEVETA
3 years minimum experience of working in the industry
Minimum of 3 Years of Teaching Experience
At least 35 years old
Exemplary Christian character and active in a local Christian church
Effective communicator, creative problem-solver, collaborative decision-maker
To apply for this job, please an email of your details to [email protected] no later than 27th September 2022