Contract
Internship
2000 ZMW / Month
March 31, 2023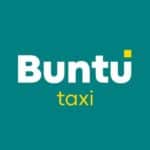 Website BUNTU GROUP
Software Engineering Company/ Car Hailing
We are inviting applications for Laravel, PHP & JavaScript and HTML Programmers (Paid Internship)
We are giving an equal opportunity especially to young programmers to better their programing skills and have a an experience and feel of the corporate world.
Applicants must be excellent in Laravel and other Programing Languages such as PHP, HTML, JavaScript and CodeIgniter.
All interested applicants to send credentials composed into one pdf document to [email protected] or [email protected] before the 31st of March, 2023.
Note:
Applicant must be Lusaka resident or willing to move to Lusaka in an instant.
Applicant must have proven skills in the above mentioned languages especially Laravel.
Applicant must poses a personal computer.
Applicant must be smart, innovative, creative, focused, diligent and hardworking
Furthermore, applicant must be honest, trustworthy and sober minded.
Wishing you all the best