Internship
Commission Based ZMW / YEAR
Applications have closed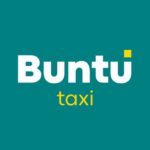 BUNTU TAXI LIMITED
Car Hailing Company
BUNTU TAXI LTD
Buntu Taxi Limited.co is a car hailing company with a wide range of other related investments.
The goal is to meet and surpass the business' expectations to drive rapid and sustainable growth.
We are a technological platform for innovation.
JOB BRIEF
We are looking for results-driven Sales Representatives Interns to be responsible for discovering and pursuing new sales prospects and maintaining customer satisfaction by actively seeking out and engaging customers and prospects. Are you competitive, self motivated, trustworthy and enthusiastic?.
WHAT DOES A SALES REPRESENTATIVE DO?
Provide complete and appropriate solutions for every customer in order to boost top-line revenue growth, customer acquisition levels and profitability.
RESPONSIBILITIES
Conduct market research to identify selling possibilities and evaluate customer needs
Actively seek out new sales opportunities through field marketing, cold calling, networking and social media
Sell products by establishing contact and developing relationships with prospects; recommending solutions
Prepare and deliver appropriate presentations on products/ services
Prepares reports by collecting, analyzing and summarizing data
Participate on behalf of the business in exhibitions or conferences
Negotiate/close deals and handle complaints or objections
Collaborate with team to achieve better results
Identify product improvements by remaining current on industry trends, market activities and competitors
Present, promote and sell products/services using solid arguments to existing and prospective customers
Perform cost-benefit and needs analysis of existing/potential customers to meet their needs
Expedite the resolution of customer problems and complaints to maximize satisfaction
Achieve sales targets and outcomes within schedule
Coordinate sales effort with team members and other departments
Analyze the market's potential, track sales and status reports
Supply management with reports on customer needs, interests, competitive activities.
Keep abreast of best practices and promotional trends
Continuous performance improvement
REQUIREMENTS
Ability to meet sales goals
Excellent people skills and Proficiency in English
Computer Literacy and Excellent knowledge of MS Office
Excellent Social Media skills and digital marketing
Fast learner, sharp memory and burning passion for sales
Self-motivated with a results-driven approach
Excellent selling, communication and negotiation skills
Prioritizing, time management and organizational skills
Excellent presentations skills and relationship management skills
C.Vs should strictly be sent via email.
Grade 12 Certificate, NRC and marketing or sales paper will be added advantage.
NOTE: No Experience Needed
Buntu Taxi is an equal Opportunity Employer.
Remuneration: This role is competitive commission based
Interested candidates who meet the above criteria must send their cover letters and CVs to [email protected] by the 26th of June, 2022.