Contract
Applications have closed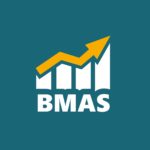 Business Momentum Advisory Services Limited
"Your Growth, Our Business"
Our client is looking for a youthful and vibrant person to fill in the position of Head of HR at their headquarters in Mazabuka. The roles and responsibilities of the successful candidate are as described below:
Main Duties and Responsibilities:
– Develop and implement strategic HR policies and procedures that comply with employment laws and regulations
– Provide strategic guidance and recommendations to senior leadership on human capital management
– Oversee the recruitment and hiring process
– Develop and maintain relationships with universities, recruitment firms, and other talent sources
– Ensure orientation processes are in compliance with all HR policies and procedures to ensure successful integration of new employees into the company culture.
= Implement retention strategies to minimize turnover and foster employee loyalty.
– Conduct investigations into employee complaints or allegations, taking appropriate corrective actions as needed.
– Manage employee relations, including conflict resolution, disciplinary actions, and terminations
– Administer employee benefits, including health insurance, retirement plans, and other benefits
– Develop employee training programs to improve job performance and develop new skills
– Work with leadership to establish performance goals and provide guidance on performance improvement plans.
– Lead the development and implementation of performance management systems and also monitor and evaluate the effectiveness of performance management processes.
– Oversee the design and administration of competitive and equitable compensation and benefits programs
– Conduct regular market analysis to ensure the organization's compensation strategy remains competitive.
– Monitor employee engagement and develop initiatives to improve employee morale and retention
– Prepare and analyse HR metrics and reports to identify trends and areas for improvement
– Stay abreast of industry trends and best practices to drive continuous improvement in HR policies and processes.
– Utilize HR technology and analytics to streamline processes and enhance data-driven decision-making.
– Implement and manage HRIS (Human Resources Information System) for efficient data management.
Qualifications, Skills, Proficiency, Experience and Exposure
– Bachelor's Degree in Human Resources, Business Administration, or a related field
– Minimum of 3 years of experience in HR management
– Strong knowledge of employment laws and regulations
– Excellent communication and interpersonal skills
– Strong organizational and time-management skills
– Ability to work under pressure and in a fast-paced environment
– Experience with HRIS systems and other HR software
– Strong problem-solving and decision-making skills
– Ability to maintain confidentiality and handle sensitive information
– Availability to work flexible hours, including evenings and weekends if required
How to apply:
To apply, please send your current (CV) resume and cover letter in a single PDF Format with 3 traceable referees before Friday 17th November, 2023 to [email protected]