Full Time
Applications have closed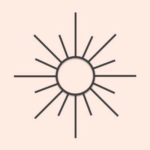 Cantina Restaurant Group
A Mexican-Inspired Snack Bar
Bar & Waitor/Waitress Responsibilities:
– Provide enthusiastic, knowledgeable, and prompt service as a waiter
– Preparing alcoholic or non-alcoholic beverages for bar and patrons
– Interacting with customers, taking orders and serving snacks and drinks
– Assessing restaurant customers' needs and preferences and making recommendations
Job brief
We are looking for an enthusiastic waitor / waitress / bartender to provide an excellent guest food/drink experience.
Responsibilities
– Prepare alcohol or non-alcohol (including use of coffee machine) beverages for bar and restaurant patrons
– Interact with customers, take orders and serve snacks and drinks
– Assess customers' needs and preferences and make recommendations
– Mix ingredients to prepare cocktails
– Restock and replenish bar inventory and supplies
– Stay guest focused and nurture an excellent guest experience
Requirements
– Resume and proven working experience (AT LEAST 1 YEAR) as a bartender or waitor/waitress
– Excellent knowledge of mixing, garnishing and serving drinks
– Positive attitude and excellent communication skills
– Ability to keep the bar/service area organized, stocked and clean
– Relevant training certificate preferred
Job is based in Woodlands
ALL APPLICATIONS MUST BE EMAILED TO [email protected] no later than 24/05/2023. Only complete email applications consisting of CV, Cover Letter, and supporting documentation with 3 references will be considered.