Full Time
Applications have closed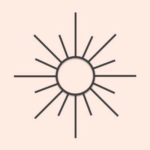 Cantina Restaurant Group
A Mexican-Inspired Snack Bar
Job brief
We are looking for a Prepatory Chef to join our team and prepare delicious meals for our customers.
Our Prepatory Chef responsibilities include preparing set recipes and deliverables of a consistently high-quality to our service chef team daily. You should be familiar with sanitation regulations. If you have experience with advanced cooking techniques and non-traditional ingredients, we'd like to meet you.
Ultimately, you'll prepare and deliver a complete menu that delights our guests.
Responsibilities
Set up the kitchen with cooking utensils and equipment, like knives, pans and kitchen scales
Study each recipe and gather all necessary ingredients
Cook food in a timely manner
Ensure appealing presentation of all deliverables
Monitor food stock
Check freshness of food and discard out-of-date items
Ensure compliance with all health and safety regulations within the kitchen area
Requirements and skills
Proven work experience of 1 year as a Chef or Cook in an established restaurant.
Hands-on experience with various kitchen equipment (e.g. grillers and fryers)
Advanced knowledge of culinary techniques
Leadership skills
Ability to remain calm and undertake various tasks
Excellent time management abilities
Up-to-date knowledge of cooking techniques and recipes
Familiarity with sanitation regulations
Culinary school diploma preferred
Must be able to work day shifts ending at 5pm, 5 days a week.
Only email applications to [email protected], complete with cover letter and applicable references will be considered.