Full Time
Applications have closed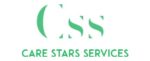 CARE STARS SERVICES (RECRUITMENT AGENCY)
Our client is a fast-food restaurant that seeks to hire a sales manager.
Responsibilities include.
-Overseeing local and regional sales, promotions and campaigns
-Planning and directing the hiring and training of new Sales Representatives
-Directing and coordinating all sales activities locally and regionally
-Preparing sales budgets and projections and approving expenditures
-Tracking and analyzing sales statistics based on key quantitative metrics
-Achieving growth and hitting sales targets by successfully managing the sales team
-Designing and implementing a strategic sales plan that expands company's customer base and ensure it's strong presence
-Managing recruiting, objectives setting, coaching and performance monitoring of sales representatives
Requirements
-Diploma in marketing, or any related
-Should have worked in a fast-food restaurant before.
-Should have 2 to 4 years of work experience.
Qualified candidates can send their CVS to [email protected]/[email protected]