Full Time
Applications have closed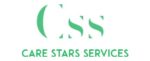 CARE STARS SERVICES (RECRUITMENT AGENCY)
Our client, a financial institution based in woodlands is seeking to hire a secretary with basic Portuguese to English translations knowledge. (At least be able to accurately write or translate documents from Portuguese to English or vice versa.) Not native but must be able to speak Portuguese/ translate.
Key roles include-
providing high-level administrative support by conducting research, preparing reports, handling information requests and performing clerical functions such as preparing correspondence, receiving visitors, arranging conference calls and scheduling meetings.
Tasks
Answer and direct phone calls to appropriate parties or take messages;
Attend meetings to record minutes;
Conduct research, compile data, and prepare papers for consideration and presentation by executives, committees and boards of directors;
File and retrieve corporate documents, records and reports
Greet visitors and determine whether they should be given access to specific individuals.
Make travel arrangements for executives;
Perform general office duties, such as ordering supplies, maintaining records management database systems, and performing basic bookkeeping work;
Prepare invoices, reports, memos, letters, financial statements and other documents, using word processing, spreadsheet, database, or presentation software,
Qualifications and requirements
a) A high school certificate or equivalent;
b) Ability to give full attention to what other people are saying, and to actively look for ways to help people;
c) Ability to adjust actions in relation to others' actions, and to manage one's own time and the time of others
Competencies (in order of importance)
i. integrity – honest and ethical
ii. Attention to Detail -being careful about detail and thorough in completing tasks.
iii. Dependability –
iv. cooperation – Pleasant with others on the job and displaying a good-natured cooperative attitude.
v. concern for Others – Sensitive to others' needs and feelings and being understanding and helpful on the job.
If you qualify – send your updated cv to h[email protected] /[email protected]