Full Time
Negotiable / Month
This position has been filled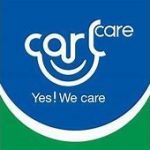 Carlcare Service Limited
Positions: Phone Tester Engineer, Receptionist, HR Intern And Sales Representative
Carlcare Service Limited was established in Hong Kong in 2009 with an aim to provide professional service support to mobile phones and other electronic consumer products, and over the years has become a leading service brand for consumer electronics in South East Asia, Middle East and Africa. Currently, Carlcare is providing full-service support for TECNO, Itel & Infinix three worldwide famous mobile phone brands. Therefore, Carlcare Service Limited wishes to invite qualified candidates to fill the following positions among the following departments; 1 Phone Tester Engineer to be based in Lusaka, 1 Sales Representative for Tecno to be based in Ndola, 1 receptionist to be based in Lusaka with After Sales department and 1 Human Resource Intern to be based in Lusaka.
Below are the requirements and duties that will be required from the candidate for the following positions;
Phone Tester Engineer Responsibilities:
Conduct All Functional Test as indicated in the test case
Must have expertise in radio access technologies such as GSM, UMTS/WCDMA and LTE.
Must have good experience in testing GSM, UMTS/WCDMA and LTE signaling protocol of Mobile handsets.
Possess Experience in Testing Wireless devices for field testing as per established in test plans: Voice Quality, Call Performance, Data Performance, Battery Performance, and Video Performance and many other.
Troubleshoot device-related and tool issues on-site as required.
Monitor the real-time performance of Device Testing, ensuring data collected is accurate and the test runs smoothly.
Good Communication Skills – both Written and Oral.
Review test results for accuracy and quality.
Submit Bug report if it has been identified and communicate smoothly with Engineer responsible.
Must be a Team Player and able to work with Minimum Supervision
Ability to meet deadlines and ensuring all Test reports are Accurate and of good quality.
Collect logs using diagnostic tools Provided by the Organization and submit to appropriate system and engineer when required.
Must be able to follow complex test procedures in various formats.
Phone Tester Engineer Required Knowledge/Skills:
Experience with wireless device field testing and troubleshooting.
Good understanding of GSM, UMTS/WCDMA, CDMA, and LTE.
Experience with different mobile operating systems such as Android and IOS
Proficient in Mobile Device Software and Hardware.
Computer Literate a must.
Proficient with Microsoft Windows and Office Packages.
Sales Representative Responsibilities.
Prospect and qualify new sales leads
Schedule meetings and presentations with prospects
Create, plan, and deliver presentations on company products
Track all sales activities in company system and keep current by updating account information regularly
Communicate customer and prospect product pain points to appropriate departments
Maintain a well-developed pipeline of prospects
Develop strong, ongoing relationships with prospects and customers
Meet and/or exceed quotas
Coordinate with other team members and departments to optimize the sales effort
Sales Representative Qualifications.
Diploma in Business, Marketing, Communications, or related field. Degree is an added advantage
1-2 years of sales experience
Proven ability to meet and exceed sales quotas
Proven track record of successfully managing customer relationships
Excellent interpersonal skills
Highly self-motivated
Strong verbal and written communication skills
Proficient in Microsoft Office
Receptionist Responsibilities
Answer and direct phone calls in a polite and friendly manner
Welcome visitors in a warm and friendly manner, and answer any questions visitors have
Maintain reception area and all common areas in a clean and tidy manner at all times
Operate standard office equipment on a regular basis, including a fax machine, a copy machine, and a computer
Keep detailed and accurate records of visitor requests and of calls received
Receive deliveries; sort and distribute incoming mail
Take inventory of supplies and restock as needed
Maintain the general office filing system
Receptionist Qualifications
Should have a Diploma.
1-2 years of relevant experience in an office environment
Proficient in Microsoft Office
Able to type 35 wpm minimum
Strong phone skills
Demonstrated ability to read, write, and speak English
Comfortable multi-tasking and prioritizing tasks without guidance
Excellent interpersonal skills
Punctual with strong attendance history
Human Resource Intern
Job Summary
We are currently seeking an experienced, and thorough Human Resource intern We are looking for a Content Creator to write and publish various types of pieces for our company's insider social platform.
HR Intern Responsibilities
Content Creator responsibilities include,
Writing blog posts about industry-related topics on Transsioner application
Promoting our corporate culture activities to the whole region
Write the article of the subscription number of flying books,
Be responsible for the quality of the article including but not limited to market activities, the story of the East Second Messenger, etc.
Assist in the overall planning of corporate culture projects: corporate culture knowledge competitions, corporate culture-related research, etc.;
Assist in the promotion of monthly office Magazine, responsible for the text and layout of the magazine part.
HR Intern Requirements and Qualifications
Bachelor's degree in Business Management, Human resource or journalism
2-3 years' experience in the same or Similar position
Hands-on experience with human resource motivation and team building activities
Background experience in digital marketing or content creation
Must have Managerial Skills
Must good communication skills
Candidates who meet the above required to send their latest CV's with the day-to-day contact on the email provided; [email protected] not later than 24th March, 2023. Hand delivered applications will not be received at this point. NOTE: Candidates to specify the position applying for and only specified application will be shortlisted.