Full Time
Applications have closed
Salary: Negotiable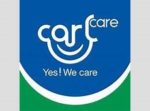 Carlcare Services Limited
Job Responsibilities
1. Keep track of the East Africa-2 (Zambia, Mozambique, Malawi, South Africa Etc) tax and regulatory update as well as the business developments of the companies and assess potential tax impacts on the companies.
2. Involve in tax planning for the companies' various business initiatives and ensure that the tax structure is properly implemented.
3. Manage tax compliance filings of all entities in East Africa 2 and ensure that the filings are completed correctly and timely.
4. Coordinate with the external tax consultants in various tax projects to facilitate the process and ensure the quality of the projects.
5. Implement the tax internal control process to make sure that tax risks are properly identified and managed in our day to day operation.
6. Advise on and implement improvements to the tax internal control process if needed.
7. Assist in local adaption and implementation of tax technology projects
8. Ensure the proper implementation of transfer pricing policy for the companies' related party transactions.
9. Provide internal tax trainings to various departments to improve the sense of tax compliance requirements and to promote the synchronization of cross-functional processes for more effective tax management.
10. Handle tax assessment/audit/investigation cases, formulate and excute defense strategies and involve in negotiation with the tax auditors.
11. Maintain a good relationship with tax office and external tax agents.
Qualifications
Education
1. Must possess at least a Bachelor's Degree in Accoounting, Finance, Economics or any related discipline.
2. Master's Degree and Professional Certification (ICAN, ACCA, etc) would be an added advantage.
3. Must be a member of ZICA
Experience and Competence
4. At least 5 years' working experience in Zambia tax, familiar with Zambian tax compliance requirements, tax accounting and local tax practice.
5. In-house tax experience plus tax experience in a well-known international accounting firm is advantageous.
6. Capable of leading the tax function of a company independently, experience in dealing with tax audit cases is preferred.
7. Good Professional ethics, excellent communication and coordination skills with team work spirit.
8. Logical thinking ability with excellent business sense.
Applications along with detailed Curriculum Vitae and copies of qualifications should be addressed to the Human Resource Manager not later than friday 4th of September, 2020. Email: [email protected]
Only shortlisted candidates will be contacted.