Full Time
00000 00000 / Month
Applications have closed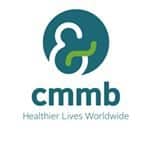 Website Catholic Medical Mission Board Zambia
Healthier Lives Worldwide
The USAID/Empowered Children and Adolescent Program I (USAID/ECAP I) works to mitigate against the impact of HIV and improve the health and well-being of Vulnerable Children and Adolescents (VCA) through the delivery of high-impact, evidence-based, and age-appropriate interventions with a family-centered, customized approach for each VCA sub-population. The activity is being implemented by the Catholic Medical Mission Board Zambia (CMMB-Z) in partnership with Pact Zambia, Grassroots Soccer (GRS), and the Catholic Medical Mission Board Inc
About the Project
CMMB Zambia has been implementing a USAID project, Empowered Children and Adolescents Program I (USAID/ECAP I) since September 30, 2020. The project will continue and is scheduled to end on September 29, 2025.
USAID/ECAP I seeks to improve the social and health outcomes of vulnerable households in the high HIV burden districts of Chingola, Kitwe, Luanshya, Ndola, and Mufulira in Copperbelt province ,Solwezi district in North-Western province ,Kasama and Mbala in Northern Province, Mansa and Nchelenge in Luapula province in close collaboration with the Government of the Republic of Zambia (GRZ).
USAID ECAP I is inviting applications from suitably qualified individuals with relevant experience for the following position aimed at contributing to the strategic vision of the USAID/ECAP I Project.
Job Title : Finance and Operations Director
Department: Finance and Administration
Location: Ndola
Reporting to: ECAP I Chief of Party /CMMB Zambia Finance and Administration Director
Purpose and Scope of Duties
The Finance and Operations Director will be responsible for overall financial management and administration of the project. S/he will provide overall leadership and oversight for all aspects related to management of Finances, grants, sub-grants, subcontracts, and procurements in accordance with generally accepted accounting principles, CMMB-Z policies and procedures as well as donor requirements. S/he will be the lead expert for financial operations and management.This includes being responsible for efficient resource deployment and use, program accounting and financial reporting systems, cost-share and related reporting and ensuring compliance with USAID financial and accounting rules and regulations
Description of Duties (to include responsibilities, accountabilities, and authorities)
Strategic Management
Account for and report on the Project's resources, including all office operations and all programs funded from US government grants (USAID)
Support the implementation of sound financial policies, procedures, and systems in line with best practices, statutory regulations, donor reporting requirements and CMMB Zambia's established policies and procedures.
Maintain strong internal financial controls; safeguard financial assets, and identify, mitigate, and report on key financial risks.
Financial Management
Provide leadership to the Project Finance team to ensure that financial records are accurate (cashbooks, bank reconciliation and transactions recorded in journals entries and in MIP System) .
Ensure that all the Cost allocation to USAID ECAP I are well supported and apportionment are done appropriately and posted to relevant budget lines.
Grant Management, Sub-grant Monitoring and Capacity Building
Provide leadership to the Project Finance and Grants team to ensure proper financial management, compliance and utilization of the USG funds including tracking of fund utilization and available USG resources.
Review the utilization of CMMB's sub-award budgets, advances and expenses in the CMMB accounting system (MIP). Ensure that all required documentation is available and stored as per CMMB guidelines.
Lead the Project Finance & Grants team with closeout of awards, including preparation of final inventories, property disposition, final VAT reports to ensure compliance with USG regulations.
Qualifications / Experience
A professional qualification in accountancy, such as ACCA or CIMA
Master's degree in Finance or a related field will be an added advantage
Member of the Zambia Institute of Chartered Accountants (ZICA) a must
Progressive responsibility and experience in overseeing financial operations and management of large-scale, complex development activities in Sub-Saharan Africa (preferably Zambia) at a Senior Level.
Demonstrated experience in overseeing the Procurement administration, financial management and reporting of a USAID funded project
Demonstrated working knowledge of U.S. Government financial, procurement rules and regulations and strong analytical and computer skills. Conversant with accounting softwares
Demonstrated written, presentation, communication and organizational skills
Applicant instructions
All interested candidates who meet the above criteria are encouraged to send their application letters with copies of their most recent curriculum vitaes with at least three traceable references to
[email protected] .The closing date for receiving applications is 21st March,2023.Only shortlisted candidates will be contacted for an interview.
CMMB-Z is committed to the prevention of harm, and to promote the health and wellbeing of children and vulnerable adults. All CMMB-Z Staff, partners, volunteers, beneficiaries and affiliates are expected to abide by ALL CMMB-Z safeguarding policies. CMMB-Z is an equal opportunity employer.