Advert
Applications have closed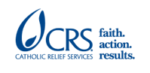 Catholic Relief Services - Zambia Country Program
Catholic Relief Services is the official international humanitarian agency of the Catholic community in the United States. CRS works to save, protect, and transform lives in need in more than 100 countries, without regard to race, religion, or nationality. CRS' relief and development work are accomplished through programs of emergency response, health, agriculture, education, microfinance, and peacebuilding.
CRS is inviting bids from reputable and eligible firms to provide motor vehicle servicing and repair services at CRS Zambia Limited in the following operational areas Kawambwa, Mwense, Mwansabombwe, Mansa, Kasama, Chifunabuli, Samfya, Chipata, Lundazi, Katete, Sinda, Petauke and Lusaka.
Interested eligible bidders are invited to write to the CRS Procurement Office through the email; [email protected] requesting the solicitation (tender) document before 20th November 2023. Further information may be obtained from Catholic Relief Services – Zambia, on Plot No: 377 A/43/C/2 Ibex Hill Road, Lusaka.
Bids must be deposited in the Tender Box at Catholic Relief Services, Plot No. 377/43C/2C, Ibex Hill Road, at the Reception in Building 1 on or before Tuesday, 28th November 2023, at 10:00 hrs local time. Late bids will not be accepted.
The closing date for receiving bids is 28th November 2023 at 10:00 hrs. local time. Bids will be opened on the same day at 10:00 hrs. in the presence of bidders or their representatives who choose to attend.
All sealed bids should be addressed to:
The Country Representative
Catholic Relief Services-Zambia
Plot 377A/43/2C, Ibex Hill Road
 P.O. Box 38086, Lusaka.