Full Time
N/A ZMW / Month
Applications have closed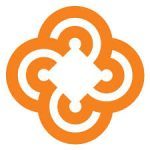 Chemonics International Inc.
Employment opportunity
The USAID Global Health Supply Chain Program – Procurement and Supply Management (GHSC-PSM) project seeks to fill the position of Accountant to support the GHSC-PSM project in Zambia.
The USAID Global Health Supply Chain Program – Procurement and Supply Management (GHSC-PSM) project will be the primary vehicle through which USAID will procure and provide health commodities, provide technical assistance to improve partner countries' management of the supply chain, and collaborate with key international stakeholders to support global health initiatives.
With 100+ staff across five offices around the country, this diverse and complex program sets out to strengthen capacity of GRZ to develop sustainable systems that ensure availability and security of vital and essential health commodities through (1) increased data availability and use for informed supply chain decision making, (2) improved quantification procurement planning and coordination processes, (3) provision of cost-effective, reliable international and local procurement services, (4) improved efficiency in warehousing and distribution by Zambia Medicines and Medical Supply Agency ( ZAMMSA), and (5) increased strategic management and planning by Ministry of Health for improved commodity security. The project seeks to recruit (on a one-year contract renewable) for the following position of:
Position Title: Accountant (1 Position)
Reporting to: Finance Manager
Principal Duties and Responsibilities
The accountant will work with the Finance Manager to execute transactions on an accurate and timely basis using the ABACUS system and to ensure that incurred costs are allowable, allocable, and reasonable in accordance with the USAID cost principles. The Accountant will be responsible for performing all financial management aspects of the project.
Specific Tasks
 Assists the Finance Manager in all aspects of the project accounting and financial management;
 Ensure that incurred costs are allowable, allocable, and reasonable in accordance with USAID cost principles and Chemonics policies and procedures;
Review and approve accounting and supporting documents and transactions to ensure accuracy, completeness, and compliance with Chemonics policies and procedures and USAID regulations;
Providing advice on generally accepted accounting principles, USAID rules and regulations and Chemonics regulations to staff and consultants, as necessary;
Facilitate provision of information and documentation during audits;
 Review procurement transactions prepared by Finance Officers to ensure that all supporting documentation and approvals are accurate;
  Ensure the maintenance of proper accounting documentation;
 Oversee processing of payroll each month and prepare salary receipt/payroll forms, as well as the NAPSA withholdings and employer contributions;
Liaise with income tax authority and remit employee withholdings on a monthly basis;
Serve as the primary point of contact with the home office Field Accounting & Compliance Team (FACT) representative;
Review and approve all the work prepared by the bookkeepers;
Examine monthly wire transfer requests through a thorough analysis of projected project expenditures;
Support the Finance Manager in subcontractor management by reviewing and monitoring monthly subcontractor invoices;
Ensure all transactions are in compliance with USAID rules and regulations
Management
Supervise and lead the finance Officers in performing their duties. Conduct performance reviews for finance officer;
Serve as a resource person for technical and finance staff on Chemonics and USAID policies, procedures and regulations;
  Serve as a point of contact for the project management unit (PMU) in Washington for all matters related to project finance;
  Interact with bank and other officials on an as-needed basis;
 Perform other duties as required or assigned.
Minimum Education Qualifications, Experience and Competencies:
 Bachelor's degree in Accounting, Finance or a minimum of Zambia Institute of Chartered Accountants (ZICA II), Association of Certified Chartered Accountants (ACCA II), Chartered Institute of Management Accountants (CIMA II) or equivalent professional qualifications;
Member of ZICA with a valid practicing license;
Minimum of 5 (five) years' work experience in a similar position on a USAID funded project desirable;
 Excellent interpersonal and communications skills;
 Demonstrated leadership, versatility, and integrity;
  Fluency in English required.
Location of Assignment: Lusaka
To Apply:
Complete the form no later than COB Friday, March 10, 2023 at 17 00 hours. No telephone inquiries, please.
Chemonics is an equal opportunity/Affirmative Action employer and does not discriminate in its selection and employment practices. All qualified applicants will receive consideration for employment without regard to race, color, religion, sex, national origin, political affiliation, sexual orientation, gender identity, marital status, disability, protected veteran status, genetic information, age, or other legally protected characteristics.
Note that Chemonics International Inc. does not charge recruiting fees to hire staff and that doing so would be a violation of our anti-trafficking plan.