Full Time
N/A ZMW / Month
Applications have closed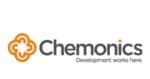 Chemonics International Inc.
General Summary and Background
USAID Zambia Program for Advancing Supply Chain Outcomes (PASCO) is a commodity distribution program that aims to create sustainable access to safe, effective, quality-assured, and affordable lifesaving health commodities by strengthening capacity for transportation and distribution systems in consultation with the Zambia Medicines and Medical Supplies Agency (ZAMMSA).
The project seeks to recruit for the position of:
Job Title:  Data Officer
Reporting to  :  Data Analytics Specialist
Principal Duties and Responsibilities
The Data Officer will support the Data Analytics Specialist with the validation and management of health commodity distribution data including (i) data verification, (ii) data discrepancy resolution, (iii) maintaining accurate and up-to-date documentation of all data-related processes, (iv) data integrity, and security and (v) participation in efforts to improve the quality of data and data management processes.
Specific Tasks
Verify that data for all specified distribution destinations in the distribution plan have been accurately entered into the database, using data obtained from the PASCO Database.
Validate the data entered into the PASCO Database by comparing it against the Proof of Delivery (POD) documents. Ensure that the data in the database matches the information on the PODs.
Identify and flag any discrepancies between the data in the PASCO Database and the information on the PODs. Take corrective action to rectify these discrepancies as necessary.
Collaborate with technical teams within the organization to gather requirements for data collection. Translate these requirements into user stories and business use cases to ensure the adequacy, accuracy, and legitimacy of the collected data.
Maintain accurate documentation of all data processing and validation processes. Ensure that all processes are well-documented and kept up to date.
Work with the Data Analytics Specialist to regularly review and improve data processing and validation processes. Identify opportunities for streamlining and enhancing efficiency.
Assist in managing security mechanisms and data access governance. Create and enforce guidelines to ensure effective data management, protection from security breaches, and prevention of data loss.
Collaborate and coordinate with technical teams to determine requirements for data warehousing, reporting, and analytical solutions. Ensure that data needs are effectively met.
Exhibit Chemonics values and build a culture of "Living our Values" within the project.
Carry out additional responsibilities as may be assigned from time to time by the supervisor of record.
Minimum Qualifications, Experience, and Competencies
Bachelor's degree in Public Health, Demography, Health Informatics, Data Science, Computer Science, Statistics, Applied Mathematics, or any related discipline.
Training in Monitoring and Evaluation.
Minimum of two (2) years' work experience in supply chain and logistics required.
Experience with data management methodologies.
Experience with data collection tools such as ODK, SurveyCTO, Kobo, etc.
Proficient in data quality assurance methods and data analysis and use.
Demonstrated skills in data analytics and visualization using Power BI, Pivot Query, and Pivot  tables.
Results-driven with a logical and detail-oriented approach.
Ability to manage multiple projects simultaneously.
Effective and timely response to tasks and challenges.
Proficiency in MS Office applications (Excel, Access, Word, PowerPoint, etc.).
Excellent communication and collaboration skills.
Demonstrated leadership abilities, versatility, and a strong commitment to integrity.
Fluency in spoken and written English required.
Location of Assignment: The location of the assignment is Lusaka, Zambia with intermittent travel throughout the country.
To Apply:
Send electronic submissions of your CV, cover letter and the highest necessary qualifications to [email protected]  with a subject line of "PASCO Data Officer" by 5pm on Thursday, September 14, 2023.  No telephone inquiries, please.  Finalists will be contacted.
Chemonics is an equal opportunity employer and does not discriminate in its selection and employment practices on the basis of race, color, religion, sex, national origin, political affiliation, sexual orientation, gender identity, marital status, disability, genetic information, age, membership in an employee organization, or other non-merit factors.