Full Time
N/A ZMW / Month
Applications have closed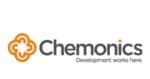 Chemonics International Inc.
General Summary and Background
USAID Zambia Program for Advancing Supply Chain Outcomes (PASCO) is a commodity distribution program that aims to create sustainable access to safe, effective, quality-assured, and affordable lifesaving health commodities by strengthening capacity for transportation and distribution systems in consultation with the Zambia Medicines and Medical Supplies Agency (ZAMMSA).
The project seeks to recruit for the position of:
Job Title: Office Procurement and Administration Specialist
Reporting to: Office Procurement and Administration Manager
Principal Duties and Responsibilities
The Office Procurement and Administration Specialist will execute administrative tasks, conduct events and training planning, and support project office procurement under the supervision of the Office Procurement and Administration Manager.
Specific Tasks
Disseminate project policies and operating procedures; disseminate and train staff on proper implementation of these policies and procedures.
Support the project technical team to ensure they have administrative resources required to properly conduct their duties.
Support management of the fleet division to ensure vehicles are well-maintained and transport resources are allocated as necessary to complete project activities. Oversee project administrative logistics officers providing driving and administrative support to the project.
Support line manager to train staff in office procedures and inform them of all changes
Manage inventory of project equipment; record, update and regularly check inventory database is up to date including location of equipment
Support an efficient office filing system allowing easy access to contractually required reports, as well as any other reports required by Chemonics, the government of Zambia, and USAID.
Ensure the filing, archiving, and digital uploading of all relevant administrative and contractual documentation.
Support the line manager in managing the physical office space, ensuring that there are functioning systems for office communications supplies, office administration and staff travel.
Support reception responsibilities, to include fielding calls, receiving visitors, and managing office supply records and replenishment
Implement administrative tasks for event planning, to include:
Work with technical teams to identify event planning needs, plan the program, consolidate attendants list, and get stakeholders buy-in.
Collect requirements and overall budget available for services including communication material, decor, catering, equipment hire, and venue hire. Establish detailed specifications for procurement purposes.
Coordinate external service providers to ensure the smooth running of events and ensure timely delivery/provision of material and services.
Procurement
Initiate purchase action requests, clarify specifications with the requester to fully understand procurement needs.
Support line manager to ensure that the appropriate process and Chemonics Quality Management System templates are used and that all necessary reviews take place.
Support management of purchase orders, coordinate the follow-up of delivery dates of open purchase orders, and ensure that the procurement tracker is continuously updated.
Maintain auditable records for the procurement files and make sure that procurement files are completed and uploaded within the requested timeframe on SharePoint.
Coordinate the collection and control of the accuracy of proof of delivery documents.
Prepare procurement packages to ensure completion before submission to the PASCO finance department.
Support procurement and logistics related to training events or workshops, to include conference booking and allowable stipend disbursement.
Support management of lease agreements oversight for office space, etc.
Perform procurement duties transparently and ethically. Promptly report any perceived or actual ethical concerns that may arise during the course of duty.
Other duties as identified by the supervisor of record. As time allows, the Office Procurement and Administration Specialist may be tasked to support technical teams to provide administrative support to the management of 3PL vendors or support other technical activities under guidance of technical teams.
Qualifications:
Diploma in Business Administration & Management or related field required.
Minimum of eight (8) years of progressively responsible experience in medium to large development projects and/or organizations, with significant experience in office administration and/or procurement tasks.
Experience working for a USAID-implementer in Zambia preferred.
Ability to exercise confidentiality and high levels of ethics and professionalism.
Strong initiative and self-motivation required, with a commitment to teamwork.
Advanced knowledge of Microsoft Word, Excel, and PowerPoint.
Excellent interpersonal and communications skills.
Demonstrated leadership, versatility, and integrity.
Fluency in spoken and written English required.
Location of Assignment: The location of the assignment is Lusaka, Zambia with intermittent travel throughout the country.
To Apply:
Send electronic submissions of your CV, cover letter and the highest necessary qualifications to [email protected] by 5pm on Monday January 16, 2023.  Please include clearly the position in the subject line of the email.  No telephone inquiries, please.  Finalists will be contacted.