Full Time
N/A ZMW / Month
Applications have closed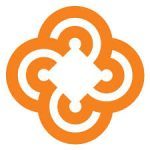 Chemonics International Inc.
Employment opportunity
The USAID Global Health Supply Chain Program – Procurement and Supply Management (GHSC-PSM) project seeks to fill the position of Supply Chain Specialist to support the GHSC-PSM project in Zambia.
The USAID Global Health Supply Chain Program – Procurement and Supply Management (GHSC-PSM) project will be the primary vehicle through which USAID will procure and provide health commodities, provide technical assistance to improve partner countries' management of the supply chain, and collaborate with key international stakeholders to support global health initiatives.
With 100+ staff across five offices around the country, this diverse and complex program sets out to strengthen capacity of GRZ to develop sustainable systems that ensure availability and security of vital and essential health commodities through (1) increased data availability and use for informed supply chain decision making, (2) improved quantification procurement planning and coordination processes, (3) provision of cost-effective, reliable international and local procurement services, (4) improved efficiency in warehousing and distribution by Zambia Medicines and Medical Supply Agency ( ZAMMSA), and (5) increased strategic management and planning by Ministry of Health for improved commodity security. The project seeks to recruit (on a one-year contract renewable) for the following position of:
Position Title: Supply Chain Specialist (1 Position)
Reporting to : Distribution Center Logistics Manager
Principal Duties and Responsibilities
The Supply Chain Specialist will support the warehousing and distribution cross-cutting by executing tasks and work in collaboration with DCL colleagues and the Zambia Medicines and Medical Supplies Agency representatives, the responsibilities include supporting all supply chain procedures, coordinating receipts from the ZAMMSA central warehouse, inventory management and order processing. The Supply Chain Specialist will be responsible for coordinating hubs weekly activity reports.
Specific Tasks
Technical Implementation
Conduct 3PLs activities such as invoice reconciliations, PODs tracking, KPIs tracking and Reverse logistics as needed;
 Coordinate hubs weekly activity reports;
–   Hub weekly activity report (receipts & issues)
–   Hub weekly stock counts
–   Hub weekly cycle counts
Support the monitoring and reporting on key performance indicators as outlined by
ZAMMSA;
Track orders to ensure timely deliveries from ZAMMSA Central to the Hubs;
Participate in reviewing reports on logistics data from the health facilities for identifying bottlenecks in the logistics systems;
Record the ZAMMSA/PSM meeting minutes and share with stakeholders in order to encourage information sharing;
Exhibit Chemonics values and build culture of "Living our Values" within the team;
Follow all USAID regulations and Chemonics policies, and quality management best practices consistently;
Other activities as assigned.
Minimum Education Qualifications, Experience and Competencies:
Degree in logistics/Public Health or related field required;
Minimum two (2) years of experience working in supply chain management (preferably in public health);
Excellent interpersonal and communications skills;
Good problem-solving skills;
Demonstrated versatility and integrity;
Fluency in English.
Location of Assignment: Lusaka
To Apply:
Complete the form no later than COB Wednesday, March 15, 2023 at 17 00 hours. No telephone inquiries, please.
Chemonics is an equal opportunity/Affirmative Action employer and does not discriminate in its selection and employment practices. All qualified applicants will receive consideration for employment without regard to race, color, religion, sex, national origin, political affiliation, sexual orientation, gender identity, marital status, disability, protected veteran status, genetic information, age, or other legally protected characteristics.
Note that Chemonics International Inc. does not charge recruiting fees to hire staff and that doing so would be a violation of our anti-trafficking plan.